For the handful of people that follow me, you know I'm a photographer, but now I'm trying to learn a little bit of video. Mostly for personal projects and growing on YouTube, but I've always thought, "If I have the gear, why not use it to make a little extra money on the side?"
Photography knowledge does come in handy, but I'm essentially starting from zero. I did a little research on making money with video production, one of the things that I found were that the guides that were out there were rather bland or generic.
So what better way to learn then to hire someone who's been there and done that? And it bodes well that I've been looking for writers to help me grow this blog and I think Carwyn can do just that.
Carwyn Jones is a producer, writer and co-founder of Anorak Films. I've brought him on to show you (and me) the ropes of starting a video production company, though this guide is in-depth at over 5,000 words, consider it a primer for things to come.
Enter Carwyn Jones.
VIDEO PRODUCTION 101
Today, I'm going to share with you what I've learned during the last five years starting from nothing, along with my partner, a small video production company in Spain. We write, produce, develop, shoot, boom op, light, edit, create motion graphics and when our talents aren't quite up to scratch, we're clever enough collaborate with others. At the end of it all, we deliver web videos and mini-docs to online channels, digital platforms and small ad-agencies, mainly in the US and Europe, all from our spare bedroom.
But first, time for an important personal disclaimer. I don't claim to be an expert in anything but I increasingly see that my experience helps me today. I've learnt a thing or two as a freelance professional producer, script reader and assistant director on everything from no-budget short films, award winning TV series through to Hollywood features in seven countries over 22 years.
Yet what I do best is learning-by-doing and that's my biggest advice. Just get on with it and make a start. Don't ask for permission. Don't wait for the perfect moment. Don't expect it to just happen. It's only hard work and if it's your passion, it likely won't feel like work at all. So get down and dirty, stay humble, remain curious, be honest with yourself and others, and embrace a few bumps and bruises along the way.
In fact, I know those bumps and falls help keep me alive and they show I'm doing two important things: the first is that I'm moving, sometimes forward, sometimes sideways, but always in motion. Which leads to the second one: I'm learning, and therefore I'm going to make mistakes. It's part of being human and being creative, so I accept it, I get over it and don't let it throw me off. I embrace my mistakes, in fact.
Oh, and one final important thing. In 2017, you don't have to live in New York, London or Tokyo to earn some cash as a video producer. There's pros and cons, for sure, but working remotely is more common and doable than ever. We love technology.
Okay, enough waffle. Consider this article a taste of the sheer number of things I deal day-to-day fronting our small production outfit. Perhaps there'll be other articles at a later date going into more detail but today is about covering the general ground.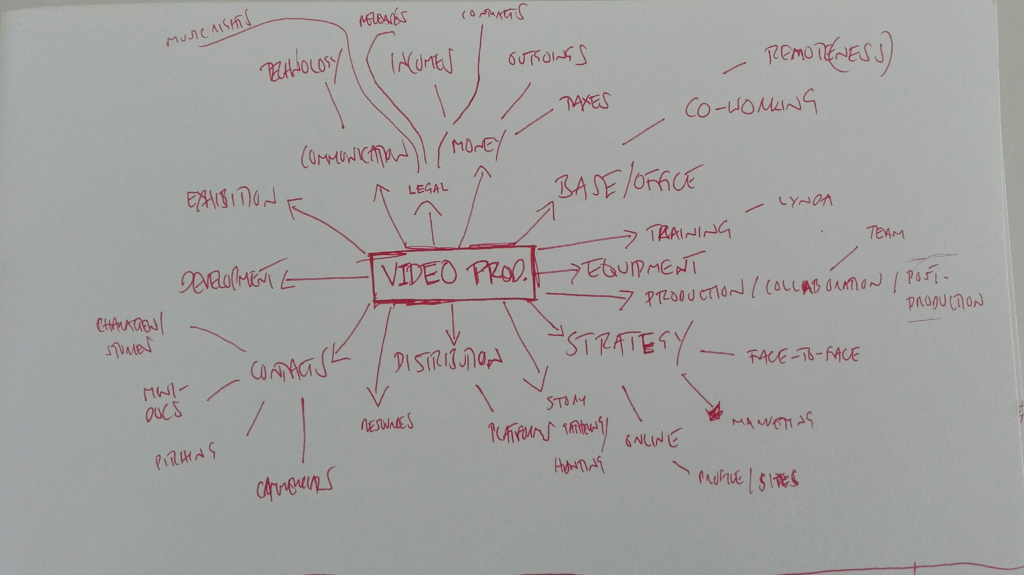 What's your thing?
Seems obvious yet perhaps the most important thing to do straight off is ask yourself a couple of questions. What really is your thing? And why do you want to share it? I'd say take your passions and give them a voice. Be creative, be bold, be imaginative and be you. If it's travel, nature, food, hard news, soft news, artsy stuff, there's probably already an outlet for you. And if there isn't, well, create one.
Equally, because of the sheer variety of digital channels that are crying out for content, I've found myself pitching stories about all manner of subjects that I didn't think would pique my interest. But once I've become immersed in them, I've found myself finding a way to do something we all do every day: tell stories. And storytelling is one of my passions, so in a strange way it ties in and becomes part of the creative challenge to myself. Now let's continue with some more practical considerations.
Work base-office
You'll need a space to work in. It doesn't have to be modern, open-plan or even big. It just needs to be a place where you can work in a way that makes you productive and comfortable. And that's important – it's your space and likely enough, for at least the first few years, it doesn't matter if its imperfect, just that it works for you. I work from home and love it. I know it's certainly not for everyone, whether for practical reasons of space or because it's difficult to establish the mental switch that your home and work space are, essentially, one and the same.
When starting out, if you're able to do it, the economic benefits are obvious. However, if you're honestly not 'working from home' when you should be, there are other choices. Coffee shops are a given these days. They're so popular that one coffee shop owner in Vienna now charges extra for customers charging phones and laptops for longer than two hours. So beware!
Another alternative is checking out a co-working space. At least where I live, they're seem to be all the rage just now. I haven't tried them as I don't see what benefit they'd give me that I don't already have working remotely from home. But it's definitely worth thinking about. It's also good to remember that having a place away from your home for meetings can be useful and maybe even make you look more like a professional. Honestly, if I have to do a face-to-face meeting, I usually end up going to the office of a potential client or just heading to a nearby coffee spot. Most of my communication is email and the occasional video call.
Self-discipline of a freelancer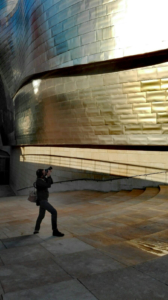 Of the many challenges of being a freelancer, this is perhaps the most important. Let's be blunt: if you're not naturally the get-up-and-go type, you might want to think twice if you're cut out for long-term, full-time freelancing. For some people, it's difficult to imagine living and working without the security of a regular pay check, without the prodding of a regular boss looming over your shoulder, or the external pressure and fear of losing your job. Others simply might find the it too easy to put off today what you could do tomorrow.
But having said all that, there's a positive flipside for many and I personally see this as a plain and simple mental battle. If you want to make it work, it's up to you. Fortunately, for those who find themselves tempted by click bait, there are certain little tricks and toys out there to help you keep focused. For example, Self Control is an application that literally cuts you off from your internet connection. It might be a bit extreme for some, as even if you want to cancel the timer, you can't. Not even if you switch off and restart your computer. With this program, web distraction is a thing in your past.
The internet isn't all to blame. Since most humans are creatures of habit, therein lies the chance to create a structure to your work day and week. I work better in the mornings so waking up early and getting some early morning exercise is crucial. Then first tackling the hardest task of the day, rather than putting it off to later, makes sure I'm fresh and alert. I set myself realistic daily, weekly and monthly goals. I also give myself short regular breaks and I tend to split work tasks into 45 minute chunks. I'm also a big believer in making lists and before heading to bed each night, writing out what the next day's objectives will be. Everyone is different so find what works for you, adjust it and most of all, just get on with it.
Legal and Money
This all depends on where you call home and pay your taxes. In Spain, being a freelancer is a relatively bureaucratic but legally necessary process if you're going to work consistently for money and have a yearly tax return to do. My advice would be to check before you start what you need to know depending on which country you live in. It's not the most exciting part of being freelance but it's essential to do it before you start rather than six months down the line.
Although I'm based in Europe, I end up working with companies, both small and medium, all over the world. Therefore, when invoicing others for work completed in the European Union, I need to provide a registered VAT number, as part of the VIES (VAT Information Exchange System). If I'm working with a US-based outfit, there's no VAT but I do have to fill in a W-8BEN as a non-US resident to avoid 30% withholding taxes. Be aware of these things and ask questions if you're not sure to the contracting person.
Even if you start out cash-in-hand, the likelihood is that the deeper you get into the freelance world, you'll need to start a system for invoices and tracking expenses. A basic spreadsheet will do the job and there are simple databases you can buy that help with easy tracking. For example, to keep on top of invoices and contacts, I use Tap Forms on a Mac. It's not free yet it's affordable, adaptable and accessible across various devices.
Note from Jay: WaveApps is my personal favorite after testing both Quickbooks and FreshBooks, and the best part? It's free.  
Equipment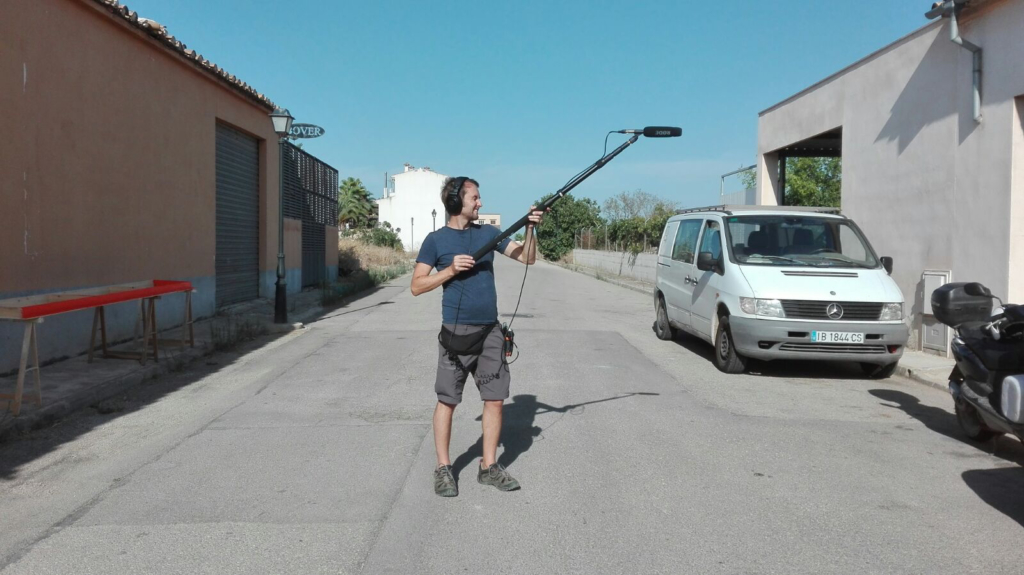 There's plenty written about camera bodies, lenses and flash cards elsewhere on 1kCreatives so I'll focus more here on the undervalued importance of sound. But suffice to say the trusty DSLRs of Canon are various and now competing with the popular Sony Alpha A7 series and others. I'd say something that shoots full frame, ideally 4K and with some variable frame rates is the bare minimum for most videographers working today.
One quick thing to remember with a lot of these cameras, especially the DSLRs. They're designed primarily for still photography so ergonomically there are some challenges for video. However, nothing unsurmountable with practice and an acceptance of their limitations in this respect.
Now onto sound. For me, recording good audio is crucial to the success of any project. In my mini-docs experience, an audience will live with a slightly out-of-focus shot or a jiggle of the camera but if they struggle to hear what's going on, you risk losing them. Badly recorded sound is avoidable with some practice and basic understanding. With patience and work, a certain amount can be salvaged in post-audio software but it's so much better to get it right out in the field.
So you can go with the audio recorded on the camera but in the semi-pro or pro world, you're risking amateur-status. To record decent separate audio, consider an audio-only recording unit and at least one microphone. Among the recording units, there's the Zoom H4N or H6 or, as well as Tascam D40 or D100. They're portable, relatively easy to handle and understand for a newbie with some playing around and reading of manuals.
As for shotgun or boom mics, the Rode NTG1 or NTG3 do the job in my experience. Often, web video commissioners for mini-docs and journalist pieces expect tie mics to be used. There is always a way-up between price and quality but the Polsen OLM-10 and OLM-20 could be worth a look for those on a very tight budget. At the other end, the wireless Sennheiser EW-100 have long been an industry standard.
There are shoulder rigs and tripods to think about. For video, think of the value of having a fluid head to go with your tripod for smooth pans and tilts. Just beware, they can be pricey. Also, a basic lighting packages for interviews in offices or even just to bolster natural light can make a big difference and give you the chance for your work to stand out among the increasingly high standards out there.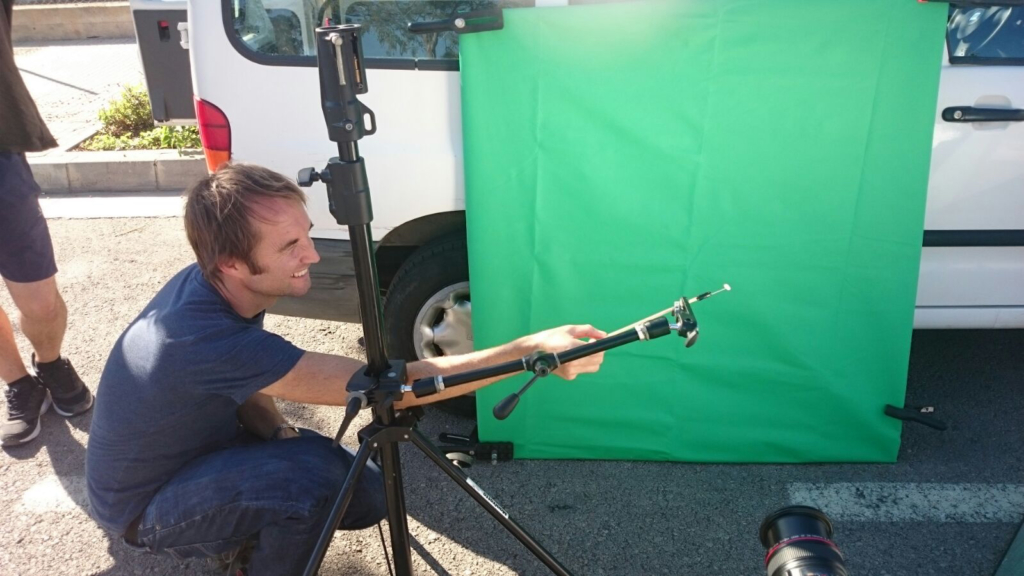 Online training
There are floods of free tutorials on YouTube and some channels that offer good value for what they are. There's a handy five-minute video by Chris Winter on his top ten list of video and lighting channels to check out regularly. It's a pretty varied list and in the comments below the video, you'll see others notably adding to the list Film Riot, Indy Mogul, DSLR Video Shooter and Mattias Burling, among others.
As I've been increasingly getting deeper into the world of Adobe Creative Cloud, I've often turned to Adobe TV's decent selection of in-house videos and tutorials.
For subscription services, a solid choice with a free trial period is Lynda, now owned by LinkedIn. It's got an in-depth selection of technical courses from beginner through to expert level. Creative Live offers similar technically minded courses. Coursera has limited creative courses, mainly in photography and most if all for free, but it doesn't come close to Lynda or Creative Live in depth.
Make Money: Weddings, Birthdays, Real Estate, Corporate and Promos
Who doesn't love a wedding? Or a birthday party? Well, maybe not everyone but it's big business and that's good news potentially for emerging videographers and producers. If you're thinking of giving it a go, I'd suggest doing your homework first. I confess it's not a world I'm particularly clued up about but it seems to be a pretty competitive world and the standard technically high, particularly with the proliferation of DSLRs, affordable equipment and access to post-production easier than ever.
I'd suggest looking at examples of what's out there for some inspiration and start out by offering to do one for your family or friends. Cut your teeth on as many as you can and maybe word-of-mouth will grow. It could be a great way to practice your camerawork, sound, and editing skills while hopefully getting enough money to cover the hours you put in. A quick Vimeo search brought up a fair number of examples and I also found WEVA (Worldwide Event Videographers Association) as another potential resource.
Real estate videos are another source of possible income, along with the more traditional corporate videos. Both are what you'd likely expect in terms of content yet be aware that more and more corporate and brand content videos don't necessarily show how great the product might be.
Audiences are increasingly aware of advertising and brands that promise the world and don't deliver, so a lot of savvy brands are creating and looking out for content that reflects their values, instead of just selling the product.
I've noticed it's become a standard request from the corporate world to connect with a savvier, younger audience. Thinking outside the box and not actually showing the product has fast become the norm.
By the way, if you're looking to get into the standard corporate video world, as a starter you could check out some of Eduardo Ángel's very practical, real-life video tutorials on how to light in office locations, interiors and exteriors. Also, Premium Beat's blog has a few helpful tips for how to make corporate videos look a touch more cinematic.
Small ad agencies are using the web to connect brands with filmmakers and it's growing into a lucrative business. Think of these like open competitions where a brand will put out a call, through an online ad agency, with a brief of what they're looking for. You can usually pitch your idea to someone at the agency who will give you feedback and tell you if your idea is what they think the brand is looking for. If so, they'll probably tell you to go for it. If not, well, you've lost nothing by trying, so get on with another pitch.
If your pitch sounds good and you pull it off, if it gets chosen by the brand you'll win usually money or sometimes equipment. What I like about these is they're a great way to force yourself into producing something with a fixed deadline. If you win something, even better and you get the chance to put your work for a well-known brand on your site and make your portfolio stick out a bit more, perhaps. For starters, check out Tongal, Eyeka and Talenthouse. They're free to join for creatives.
I'm most familiar with the world of short web videos, journalism and mini-docs. There are now both established and emerging digital channels on Facebook, YouTube and their own respective sites all looking for new talent to share their videos. A few big hitters are National Geographic, who have a formidable presence online. The New York Times has a great Op-Docs video series that is impressive in its scope and style.
Other regular players in the video journalist world include Al Jazeera, the BBC, BuzzFeed, CNN, Foodable Web TV, The Guardian, Huffington Post, MSNBC, NBC, Vice, Washington Post and the Weather Channel. These are just some of the more well-known yet there are a myriad of up-and-comers marking their territory.
Contacts
They say it's not what you know, it's who you know. I agree with that, to a point. Skills, talent, perseverance, and luck all play a role when starting out but building a book of contacts is essential. I would argue maintaining your contacts is even more critical but let's stick to the initial point as there's a catch-22 at play here. How do you get a chance to show how good you are when you're starting out? How do you get to know the commissioners? And how do you get past the gatekeepers?
In short, start making stuff. Be active and demonstrate your talent. Create a place where you can share what you do. You've got to share your work at some point and it can be difficult taking that step and putting it out there. If you're like me, you might feel a bit like a fraud going round calling yourself a creative this or that. My self-doubt monkeys in my head often remind me of how silly I'm going to look. And yeah, they might be right but so what? In the end, you've got to go public with your work and be ready for the reaction, both good and bad.
Creatives looking to get their first commission and that first pay check need to impress contacts and convince them to take a risk. But here's the good news. Commissioners, whether for online or traditional media, need creatives. They want to get to know you and they need you as much, perhaps even more, than you need them. You can post your work out there without them. What they need is talent, fresh talent, and lots of it. And if you're good, really good, you'll get noticed. Maybe not by everyone but you will get noticed by commissioners who get what you're doing and will want to help you develop, grow and let's be honest, make them and their bosses look good.
Development and pitching
Development is a continual thing, as the word itself might suggest. You're a plate spinner trying hard to ensure your six or seven precious crockery don't smash to the ground. They all need attention, just at different times with their own delicate touch. So the development stage is a precious one, where the seeds of a project are sewn. Tender to your ideas early so they have the best chance of blooming. Equally, be prepared that not every idea or project will see the light of day, regardless of how much you might will them.
A big part of development, either in person, on a call or through email, is pitching. It can put the living fear in people as it can be a high-pressure situation but it depends on how you approach it. If you're pitching face-to-face with someone, I try to think of it like a conversation with a friend in a pub. The key is to keep it informal, not to sound like it has been memorized (even if it has!) and allow for changes and questions. Keep it short and simple. Oh, and remember to breathe and maybe even smile.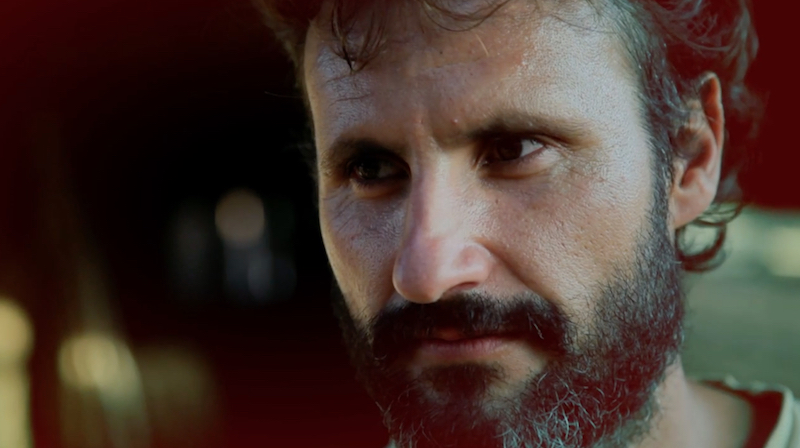 Pre-production, production and post-production
After development, a project either gets the go-ahead from a commissioner or perhaps you've simply decided to follow through with it anyway. Regardless, pre-production, production and post-production are three very different beasts. Each one has its own challenges and peculiarities.
Pre-production makes or breaks what may come. It involves the very practical planning and decision making of the script or brief, finding and checking out locations before the day of shooting, renting any necessary equipment and generally double-checking everything and anticipating any number of possible scenarios. Think shot lists, storyboards, extra batteries, sunscreen and water, just for starters. It's a blueprint, nothing more, nothing less, that's liable to change yet it is essential you do it to your utmost ability.
If you've prepared well, production should be the fun part. There are always last minute changes or things that come up that can't be foreseen but that doesn't mean they're always negative. Stay alert for those golden opportunities that the film gods will undoubtedly offer up if you've done your homework. It might be a rare break in the clouds just when you need it or the passing of two sets of car headlights on a country road as a lame sheep crosses. Yes, this last one happened to me in the very last shot of the day in a video completed for Nowness.
It's arguably the best looking shot in the video and completely unplanned and down to luck. In that moment, I honestly just made sure I had pressed the record button and didn't fall off the wobbly stone wall.
Think of post-production as starting from zero again in the project. Forget about everything that has gone before and although it is impossible to do so entirely, lose all emotional connection with your footage. Take a moment to see how the original blueprint of pre-production may be closer or farther away than you'd imagined. Whichever it is, you're writing a new script from here on in another form.
Before anything else, back up your footage to a hard drive, preferably external ones and two of them, in fact. Think of it as a back-up to the back-up. To free up your flashcards, only delete your original footage storage once you've transferred everything safely to your chosen choice and opened it up within your editing program.
Organize yourself well in post-production before you start cutting anything. Save yourself time and start to create a workflow that really does work. The ideal is to take your time and not do it with the pressure clock ticking. If it's not possible, keep it simple and if you're unsure, think about making good use of one of those free trials mentioned in the training section.
By the way, if you recorded separate video and audio files, you'll need to sync them. To help with this, there's ways to do this manually inside the various editing systems. An alternative is a useful piece of software compatible with Adobe Premiere Pro and Final Cut Pro called PluralEyes by Red Giant. It does the dirty work for you, at least most of the time, and there's a free trial offer allowing you to try it.
The last thing in this section that I've touched on before. Don't believe it when ¡people say you can fix everything in post-production. You can't. Get it right here and avoid headaches later on.
Distribution and marketing
These days you don't need to know a TV exec in New York or Los Angeles to get your work out to the masses. Set up a YouTube channel for free through a Google account and you're on your way. There's a captive audience for almost everything out there. Just be ready for the potential good, the bad and the ugly in the comments section.
Vimeo is a decent alternative to YouTube that I find is very user-friendly, good with customer service and the regular Staff Picks throw up some great finds. There are different levels of accounts ranging from the Basic, through Premium, Pro and Business, depending on the type of work you do as well as the amount of disk space available, each one with a cost attached. Vimeo has apps for Android and iOS and in my experience the latter is pretty solid and intuitive.
Vimeo on Demand is for those looking to sell their videos, so requires an annual fee and takes a 10% commission on any individual sale. The filmmakers can set the price and either sell for a one-off fee or a limited time period for viewing by streaming.
In 2016, Vimeo bought up VHX, a digital distribution platform aimed at independent filmmakers looking to sell their work through the creation of their own website within the VHX world, as well as integrate their social media to promote it and use their analytics to help see how your distribution all going. Be aware there are various fees involved for either buying and renting as you go or taking out an annual subscription.
For a general overview, PBS published a useful at-a-glance guide to digital distribution.
Note from Jay: Checkout this video from Griffin Hammond, who along with Nick Bodmer runs one of my favorite filmmaking podcasts, in this video he talks about selling his indie film, Siracha, the platforms he went through, and exactly how much money he made: 
Your goals and strategy
Here I'm thinking about what it means to set realistic aims starting from a one-man band until you're taking over the world. Let's break this up into short, medium and long term.
For me, short term would be setting up the basics with a solid infrastructure. Spend time and research but not necessarily money on answering that opening question: what's really your thing? If you know it already, great. Get going and check out who's doing what. This means not only seeking out what other filmmakers or wedding videographers are producing but who they're producing it for.
Running alongside this would be the idea of setting up a profile website for your existing or upcoming portfolio. For creatives looking for templates to personalize, Squarespace, WordPress or Wix are three good places to start. Register a domain, choose a template or theme and elbow your way onto the crowded streets of the world wide web.
A logo is an important visual marker so tempting at it might be to rush into it, I'd advise taking your time and ask around friends if they know someone who knows someone. There are sites out there where graphic designers from all over the world offer their talents based upon your budget.
Note from Jay: For logos, checkout 99designs. They're a crowdsourced marketplace where you hold a logo competition where dozens of designers compete, and you choose the winner. It's backed by a satisfaction guarantee, so it's a win-win. I've used them plenty of times with good results. 
Both short and medium term involve the never-ending quandary about the best equipment. Again, prepare to do your homework with patience. As frustrating as it can be endlessly trawling through forums, videos and Amazon or B&H customer reviews with each one seemingly contradicting the previous one, it's perhaps the way of the modern world. Of course, you could always go to your trusty local store and speak to another human about it.
Another thing to ponder is your first client. If you're lucky, you'll get paid for it. If not, don't sweat it. Either offer yourself up for free to someone getting married and maybe they don't have the budget to pay someone to shoot a video. Offer it up as your wedding present and you get a chance to practice.
The same principal if you're looking to shoot some corporate videos. Approach some local businesses looking for a short and fancy-looking video for their website. Be confident, be honest, be open to making mistakes and approach it as a professional. You might be surprised how it goes and I guarantee that if it's any good, word of mouth will get around soon enough.
In the long term, dream big. Why not? You only live once and its free!
Storytelling tips
Everyone tells stories. All of us are surrounded by them. Everyday. Pop songs, poems, jokes, commercials, short films, long films, local gossip. So, congratulations, you're a storyteller. Your intuition tells you when a story confuses, loses or simply bores you. So the good news is we're all born storytellers. Now you just need to practice.
The trick comes in how to tell a story in a way that feels different in some way. You don't have to reinvent the wheel, just throw a new light on it. This could be visually, through sound, or even your passion for telling this story in this moment will be enough to make it shine in a distinctive way.
In my experience the key to begin is a version of KISS – Keep It Short and Simple. Know what you want to say, say it and stick to it. Don't try and please everyone. Be true to yourself and your vision. Sure, borrow a look, a shot, a technique from something you've seen that works but push yourself to take a risk.
With this in mind, whatever the form you've chosen, let the audience be active. Give them something to work out, to think about, to grapple with. Don't give them everything on a spoon. Challenge them and they'll respond, even if that means switching off if they don't like it. Put yourself in their shoes and ask why they should give us sixty seconds, five minutes, an hour of their time for your work. That's your challenge as a creative.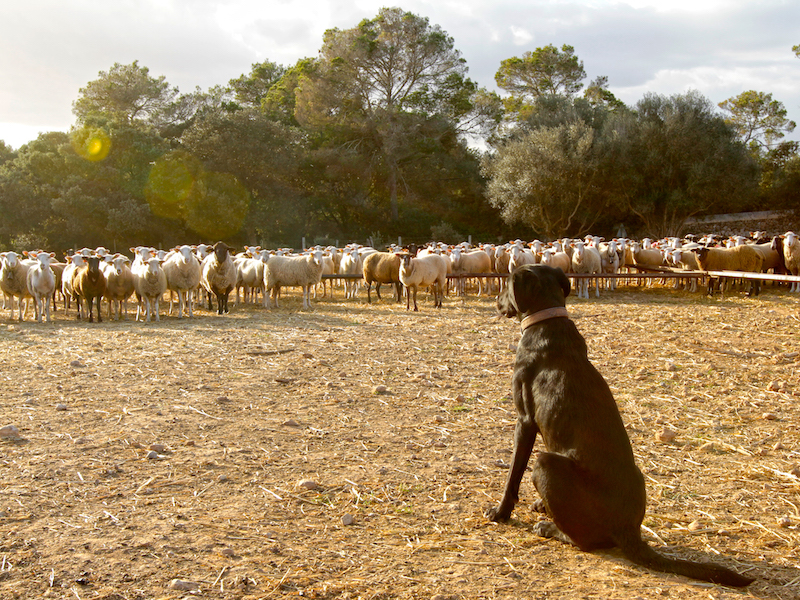 Cultivating ideas
I always carry a pocket-sized notebook and a pen around with me. It's good for doodling or jotting down a rhyme or a thought as soon as it jumps into my head. Create this habit and I guarantee little moments will transform themselves into ideas that may just lead to bigger things. Even if they don't, or at least not immediately, they'll play their part somewhere along the way, perhaps even in your subconscious until years later you'll be frantically looking for that one particular notebook.
Embrace the mundane things in your world around you and look at them with fresh eyes. Someone somewhere might be interested enough to make your efforts worthwhile. So take what happens in your local world and think of it in universal terms. It may not be as unique or inconsequential as you might initially think. Where I live can seem like a sleepy Mediterranean island where nothing much happens. In one sense, that's true. Yet it just means you have to work harder and scratch deeper to find the ideas and stories that resonate further than my physical boundaries.
Flex the brain in the same way you might go to the gym. With practice, ideally little and often. For example, if you want to learn how to write good dialogue, go to a café and listen to how people talk in the real world. Listen out for rhythms, intonation, sayings. When we converse, we don't always take polite turns, instead we sometimes talk over one another, or someone sneezes and the other person doesn't hear the end of a sentence. Train your ears, eyes, your brain to perceive things and then give it up to the mysterious but powerful subconscious.
Now just get out there, create, share and have fun.
(Visited 370 times, 1 visits today)