Last Updated: March 18th, 2017
It's crazy. Back when I started with the Panasonic GF1 in 2009, Micro Four Thirds had less than 10 native lenses. And now µ43 has grown to a mature system featuring over 50+ lenses with very little gaps in the lineup. Not to mention the hundreds (if not thousands) of legacy lenses you could adapt. Need more speed? Utilize the Speedbooster adapters and gain a full stop of light. You could also start adapting the current Canon EF lenses, as Kipon just released the world's first EF to Micro Four Thirds adapter with auto focus. It's that ever expanding lineup of sharp, affordable lenses that keeps me on Micro Four Thirds.
I've already reviewed the sharpest lenses for Micro 4/3, the best lenses under $500, as well as portrait lenses. Today, I'm not only going to combine all that information, but I'll adding much more information that will help you find your next lens for Micro Four Thirds. Let's first state that "best" is very subjective. You ever hear your friends argue about which is better Android or iOS? iPhone or Samsung? Windows or Mac? Canon or Nikon? Panasonic or Olympus? The list goes on. All arguments I prefer to avoid because to me it's all personal preference. Some of Chase Jarvis' (and many others) favorite µ43 lenses are the Voigtlander f0.95 series, but personally, I'd rather have smaller lenses that retain autofocus. But that's just me. I also state that I prefer primes over zooms. But that's just me. Everyone has their personal preferences, and this post will reflect that (though I will highlight some alternatives). Feel free to chime in on the comments about some of your favorite lenses and why.
I'm going to jump right into my favorite lenses because that's what you guys and gals are really looking for. However, I do recommend reading the later sections on "equivalence" and the "characteristics of a great lens" as it can build a lot of context for my reviews. For a preview, take a look at the table of contents, and feel free to jump to your section of choice:
Table of Contents
Update: March 18th, 2017 – Hey all, I'm just getting started on YouTube and just posted a video on the  "Best VALUE Panasonic/Olympus Lenses." While this article will certainly cover affordable options, this video offers a lot of supplemental information that can help you out. I'm putting out new videos every week so if you're interested please like and subscribe!
Best Overall Lens for Micro Four Thirds
My vote for best overall probably isn't what you think. But value plays a huge role in my definition of best overall.
I touched on this a few months ago, and my sentiment remains the same. There are two very similar lenses for Micro Four Thirds that I bestow the "Best Overall" title to, the Panasonic 20mm f1.7 and the Panasonic-Leica 25mm f1.4. Which one is best, very much depends on you. Let's start with the pros of the 20mm f1.7… the lens that I started with. Back in the Panasonic GF1 days (2009+) all I had was the 20mm f1.7 and a legacy Canon FD 50mm f1.4.
Let's start with the obvious, the Panasonic 20mm is one of the sharpest lenses on the system, one of the smallest, and packaged with a bright f1.7 aperture.
35mm is known to be one of the most versatile focal lengths, and the equivalent focal length of 40mm on the Panasonic 20mm f1.7 is pretty darn close. It's perfect for stepping back for an environmental portrait: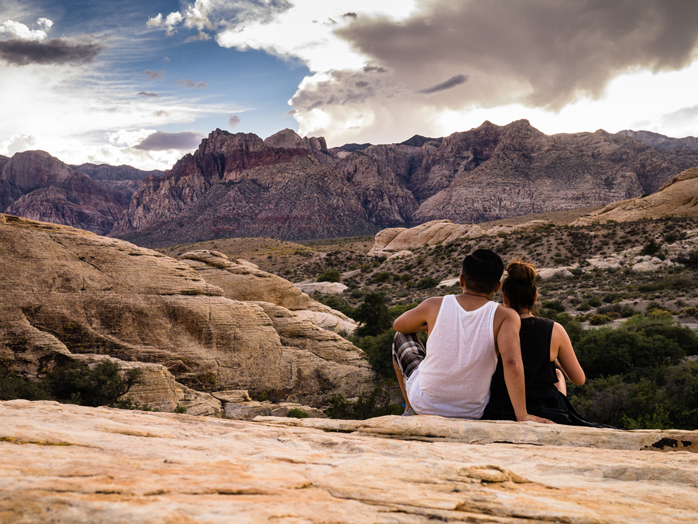 It's not super wide, but wide enough to capture a beautiful landscape during the 4th of July: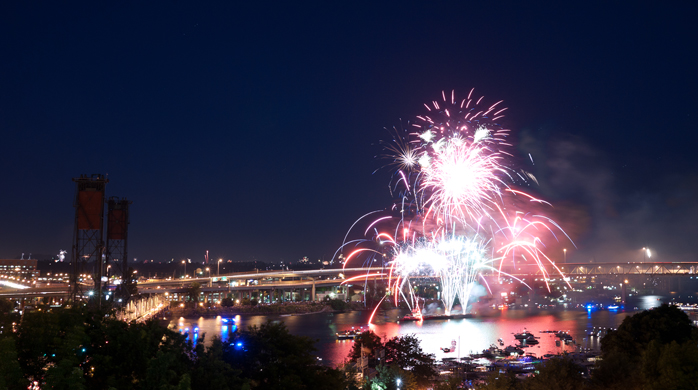 And another right across the bridge in Vancouver, WA: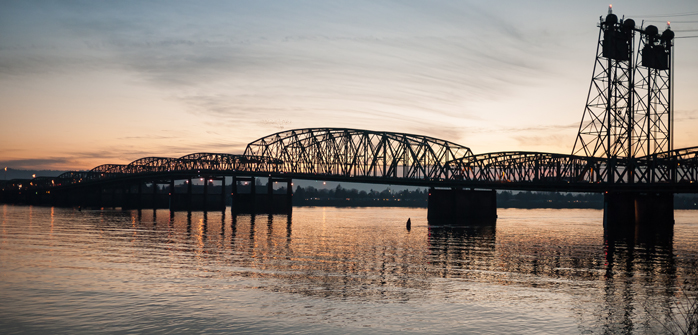 And while 40mm isn't quite wide enough for most landscape photographers, if you get a little creative you can capture beautiful panoramas. Here's a shot I took where I flipped the camera to a vertical orientation on a tripod and took 5 photos and merged them in post:

Now let's move on to the Panasonic-Leica 25mm f1.4, and specifically, let's discuss it's pros over the 20mm f1.7:
Though sharpness in the center is quite comparable, the Panasonic-Leica is sharper from center-to-edge than the Panasonic 20mm f1.7.
The slightly tighter 50mm means you can get away with tighter portraits, and I even like to break that focal length rule for headshots with this lens and the RoundFlash (though for best results checkout my portrait lens recommendations below):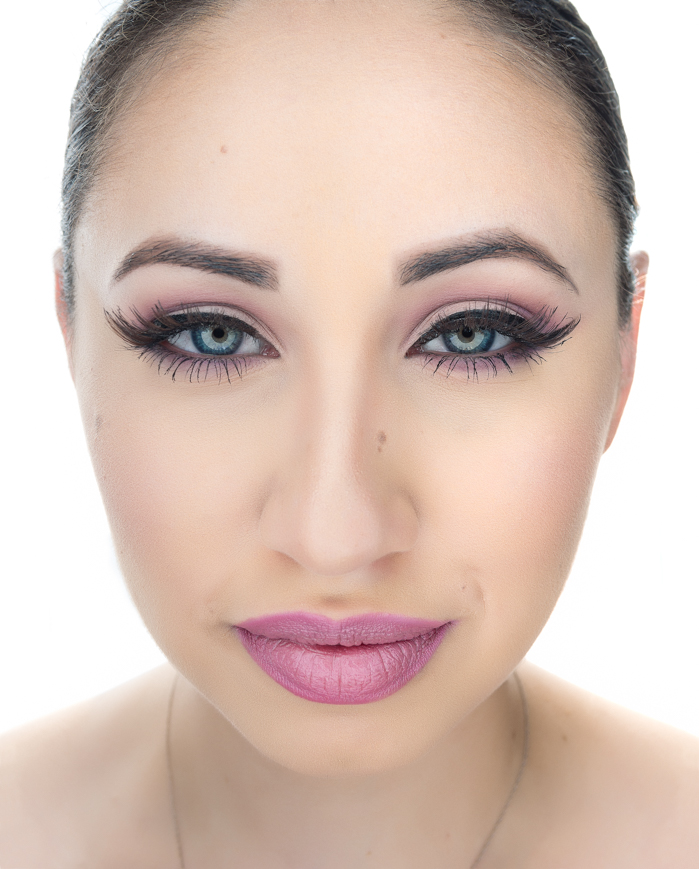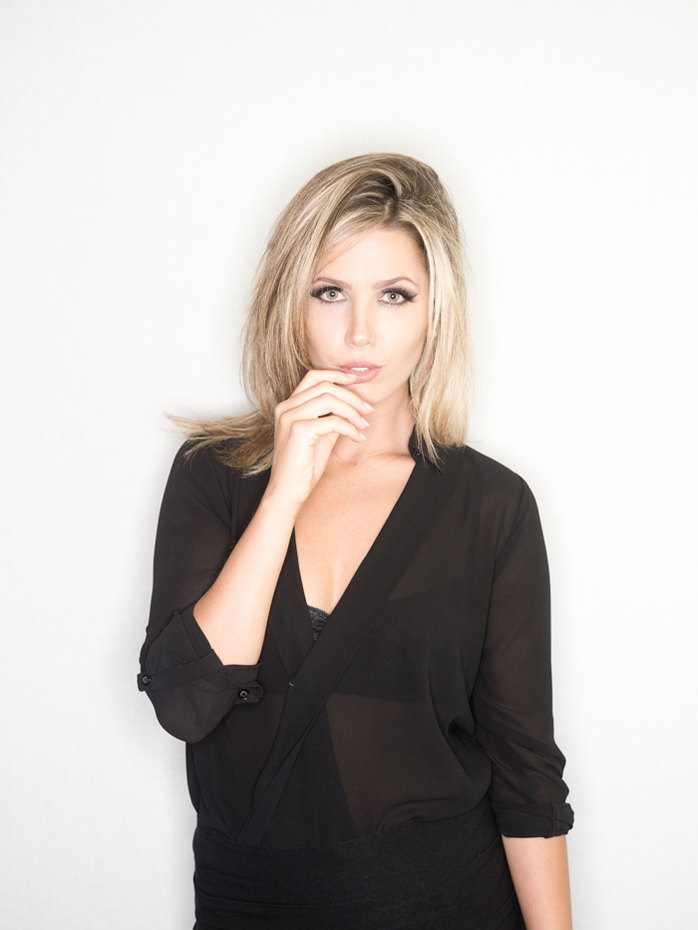 The aperture is a half-stop faster at f1.4, and makes it a perfect lens for events such as bachelorette parties: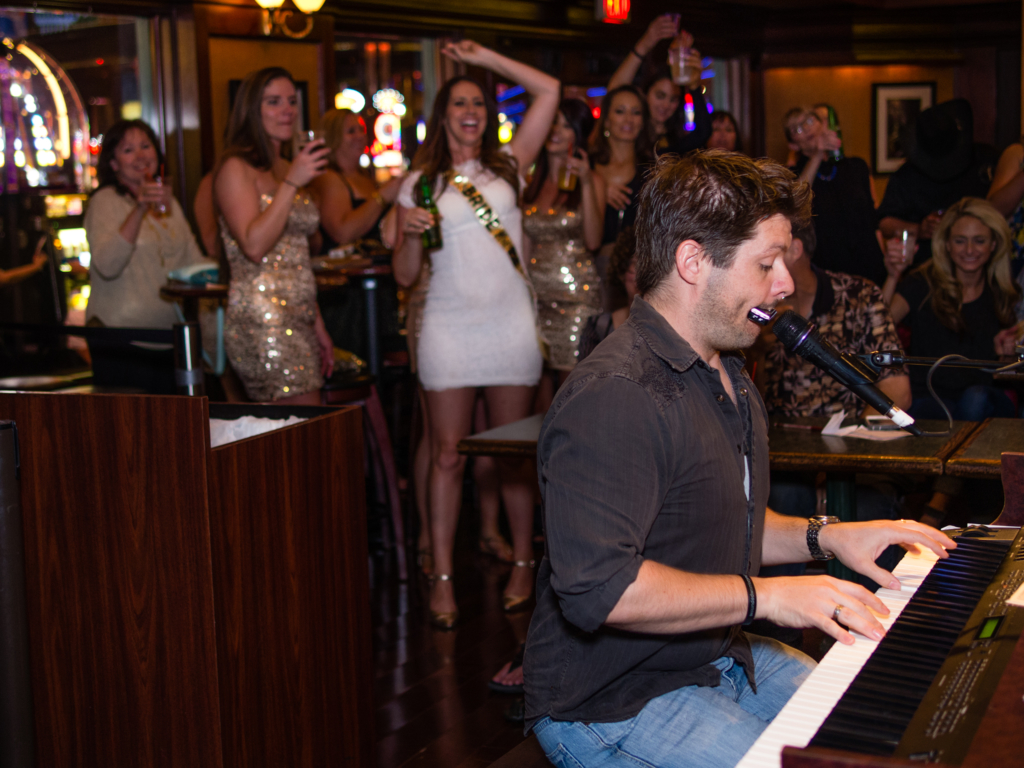 Auto Focus is faster and quieter.
It comes with a lens hood (and the fact that it's square is pretty cool).
Final Recommendation
First think about the lenses you want to acquire. If you want/have the Panasonic 14mm f2.5 or Panasonic-Leica 15mm f1.7, it might be best to go with the Panasonic-Leica 25mm f1.4 to have a bit more separation between focal lengths. Even though I loved it, I ended up selling the 20mm f1.7 when I bought the 25mm f1.4 just for that reason.
Update: March 2017 – 🎶 We're reunited and it feels so good… 🎶
I'd recommend the Panasonic 20mm f1.7 over the Panasonic-Leica 25mm f1.4 if:
You don't have a pancake lens. If you don't have one, you absolutely need one (see our faves in the next section). Micro Four Thirds is all about size and versatility and having a pancake lens essentially makes your camera jacket pocketable. If you value size over speed (1/2 stop in this case), this is the lens for you.
You're on a tighter budget. The 20mm f1.7 goes for less than $250 used versus the 25mm f1.4 which is about $400-450 used.
I'd opt for the Panasonic-Leica 25mm f1.4 over the Panasonic 20mm f1.7 if:
You want something a little more professional. If you're shooting paid gigs, spend the extra $150 and get this lens. It's advantages with speed, sharpness and auto focus are well worth it.
You already have a pancake lens. If this is your smallest lens, you might opt to leave your camera behind more often than you should. The Panasonic-Leica 25mm f1.4 is not quite pocketable by any means, and if you don't have a pancake lens I'd honestly opt for that first.      
How Much? 
The Panasonic 20mm f1.7 is currently available at Amazon for $267 new. This is for the improved version II which features a mostly metal build. You could find version I for under $200 used. Even though there are some reports that version II is a tad less sharp, the improvements in build quality, flare, contrast and chromatic aberration make it worth it for me. But you can snag a used version I for under $200 quite often, check the latest prices on the 20mm f1.7 on eBay.
The Panasonic-Leica 25mm f1.4 is currently new for $598, and used for about $400. There's a quite a big demand for this lens, so the price has been pretty consistent for the past few years. If you can find it pre-owned under $400 in excellent condition I would 100% jump on that!
Now, a few of you might be thinking, "Are you crazy? What about the Leica Nocticron 42.5mm f1.2 or the Olympus 75mm f1.8?" And that's a good point. But remember, everyone's definition of the "best" is different. And while I love the Leica Nocticron and shoot a lot of portraiture, the $1600 price tag is going to keep a lot of people away. And again, since value is a big part of my definition of "best overall", I'm happy with my aforementioned picks.
The Best Zoom Lenses for Micro Four Thirds
Recall that I mentioned that I prefer primes over zooms any day, but that preference changes from person to person. With that being said, the following are not only the best zoom lenses, but also Honorable Mentions for the best overall lenses on Micro Four Thirds.
Update: March 2017 – My opinion on zooms have changed in the past few years, especially as I'm shooting more video. And I acquired Panasonic's "Holy Trinity" of the 7-14mm f4.0, 12-35mm f2.8 and 35-100mm f2.8 and love them, thoughts below…  
Panasonic X Series Lenses – First off, let's get this out of the way… "X Lenses"? If you're going to have a premium line, don't stick the badge on a 14-42mm f3.5-5.6 kit lens. Terrible branding. Take notes from Canon's L ("Luxury") lenses. With that being said, the 12-35mm and 35-100mm f2.8 are phenomenal and match the equivalent focal length of Canon's two most popular L lenses (24-70mm f2.8 L and 70-200 f2.8 L). Throw in the 7-14mm f4.0 and have Panasonic's "Holy Trinity" of Zoom Lenses that cover almost every focal length you can imagine.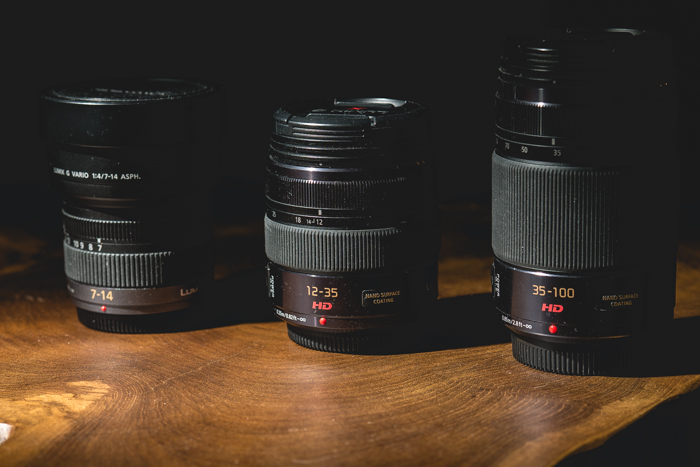 A set of zooms only rivaled by the Olympus PRO Series; 7-14, 12-40 and 40-150mm f2.8 PRO. If you're shooting with a newer Panasonic body, I'd tend to lean towards the Panasonic lenses because that's the only way you can take advantage of Dual IS and DFD Focus. However, the Olympus PRO lenses cover a wider focal length and have a focus clutch… plus the Olympus 40-150mm f2.8 is one sexy beast. I know, I know, Micro Four Thirds is all about size… but sometimes you can't help but awe.
My Thoughts and How Much?
To me, the reason you'd choose a fast zoom in pretty self explanatory, but I'll give a brief summary and include a few thoughts from other pros for in-depth reading.
Panasonic 7-14mm f4.0 (Amazon) – I like this lens, but I'm going to be honest, I'm salivating for the Panasonic-Leica 8-18mm f2.8-4.0 slated for release later this year.
Panasonic 12-35mm f2.8 (Amazon) – It's almost unanimous that this lens is a must have for video, it's fast and covers a wide focal length – what more can you ask for? With the version II redesign coming later this month, I'd hit eBay for deals on version 1 if you don't mind the old look. Check eBay for the latest prices on the Panasonic 12-35mm f2.8.
Jordan over at Admiring Light said, "the Panasonic 12-35mm f/2.8 X lens is a very high quality optic with a top end build quality to match. It's not a perfect lens, but it does its job very well. Images are sharp right from f/2.8, with good rendering of out of focus areas. It's also got a very convenient zoom range, covering super wide to short telephoto, making it an excellent all purpose lens. I'd imagine many photographers could do a vast majority of shooting with this lens and be just fine. If you love having a fast standard zoom and are in to the Micro 4/3 system, it's a fantastic lens to own."
Panasonic 35-100mm f2.8 (Amazon) – Update (04/2016): Gotta update this post and mention that I've been using the Panasonic 35-100mm f2.8 for the past few months and I LOVE IT. Shooting primarily headshots, it's so convenient being able to switch focal lengths without having to switch lenses. At about $900 new, this is a solid option for professionals. I wrote a full review for the Panasonic 35-100mm f2.8 here.
More info on the 35-100mm f2.8 from other pros: A Micro Four Thirds blogger called the Panasonic 35-100mm f2.8 "expensive, but fantastic" comparing the lens shot for shot with exceptional primes on µ43. Though it should be noted that this review is a little old and you can find a used copy of this lens for under $900 now. Another review that I enjoyed came from Eric over at Mirrorless Journey who said that the Panasonic is a very good choice for video. But noted that he prefers shooting with his primes, the Olympus 45 and 75mm f1.8. Also mentioning, "did not have fun shooting with it… I guess I'm used to shooting with primes to move around." Honesty that is much appreciated, since Panasonic did lend him the lens for review. Like myself, Eric prefers to use primes. But that doesn't mean that one or the other is the better option per se, it's all personal preference.
A couple of my favorite portraits with the 35-100 f2.8: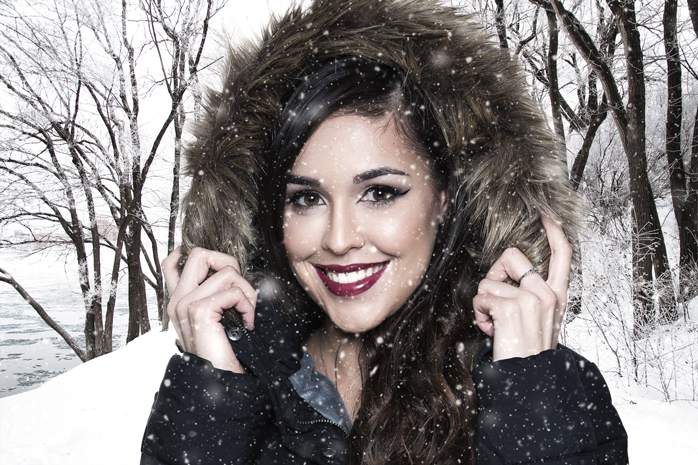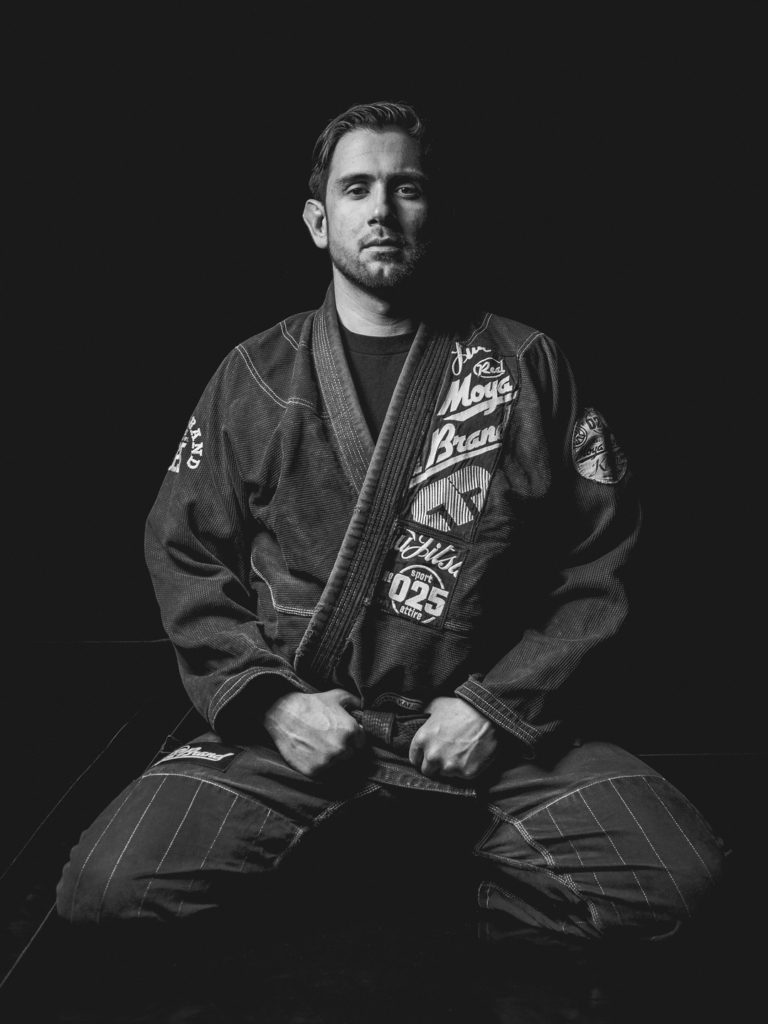 Olympus PRO Series
Olympus 7-14mm f2.8 PRO (Amazon) – Quite well known in the Micro Four Thirds community, Robin Wong provides his thoughts (and beautiful photos!) of the Olympus 7-14mm f2.8 PRO.
Olympus 12-40mm f2.8 PRO (Amazon) – After the release of Panasonic's high end X Vario lenses, Olympus wanted to release a few of their own, here's how the Olympus 12-40mm f2.8 compares to the Panasonic 12-35mm f2.8 in a review by Suggestion of Motion and another by The Wacky Duo. Overall, the sentiment is the kinda the same with both lenses… they're both fantastic and you it's best paired with the same make manufacturer purely for the aesthetics. Also, if you have a Panasonic the 12-35mm would be a better bet because of the OIS. You could use it on an Olympus body, but it's much preferred to use IBIS (you can't use both).
Olympus 40-150mm f2.8 PRO (Amazon) – The recently released 40-150mm f2.8 is much larger than the Panasonic counterpart, also adding much more range. I'd recommend watching the Olympus 40-150mm f2.8 vs Panasonic 35-100mm f2.8 shootout from TheCameraStoreTV, it's both informative and entertaining.

Best Pancake Lenses for Micro Four Thirds
A "pancake lens" is generally known as a "colloquial term for a flat, thin lens (short barrel), generally a normal or slightly wide prime lens for a camera." For Micro Four Thirds, pancake lenses are popular because of the slender design allows for a much more compact setup. While most primes for Micro Four Thirds are relatively small, here are some of the post popular pancake lenses (in no particular order):
Panasonic 12-32mm
Panasonic-Leica 15mm f1.7
Panasonic 14mm f2.5
Panasonic 20mm f1.7
Olympus 17mm f1.8
Also worth noting, Olympus has inexpensive body cap lenses, the Olympus 15mm and 9mm f8.
Personally, I think the body cap lenses could be fun (especially the 9mm), but I'd rather put the money towards a real lens. We've already mentioned above that the Panasonic 20mm f1.7 is one of the best overall lenses you could buy, and right alongside that I'd add the Panasonic 14mm f2.5. It's a great all around lens and rounds off my "holy trinity of lenses" alongside the Panasonic-Leica 25mm f1.4 and Olympus 45mm f1.8.
Of the two zooms, I favor the Panasonic 12-32mm because it can get a little wider. Most kit lenses start at 14mm (28mm equivalent), which some consider wide but not wide enough. The Panasonic 12-32mm offers a FoV as wide as 24mm. And while a mere 2mm might seem like a small difference, the wider you get the more dramatic the effect.
My Pick
As the winner of the "Best Overall Lens for Micro Four Thirds" it only makes sense that the Panasonic 20mm f1.7 is also your best bet here. I will say this though, if you own (or plan to own) the Panasonic-Leica 25mm f1.4 (or Olympus 25mm f1.8, Nokton f0.95), I'd say the best pick is the Panasonic 14mm f2.5, which goes for about $398 new. It gives you plenty of separation with FoV, it's a fantastic all around lens and it's the smallest lens on the system (though not by much).
Update: March 2017 – If I can find a good deal on the Panasonic-Leica 15mm f1.7, I'd probably bump that up to the winner.
Here's a shot at Red Rock Canyon with the Panasonic 14mm f2.5: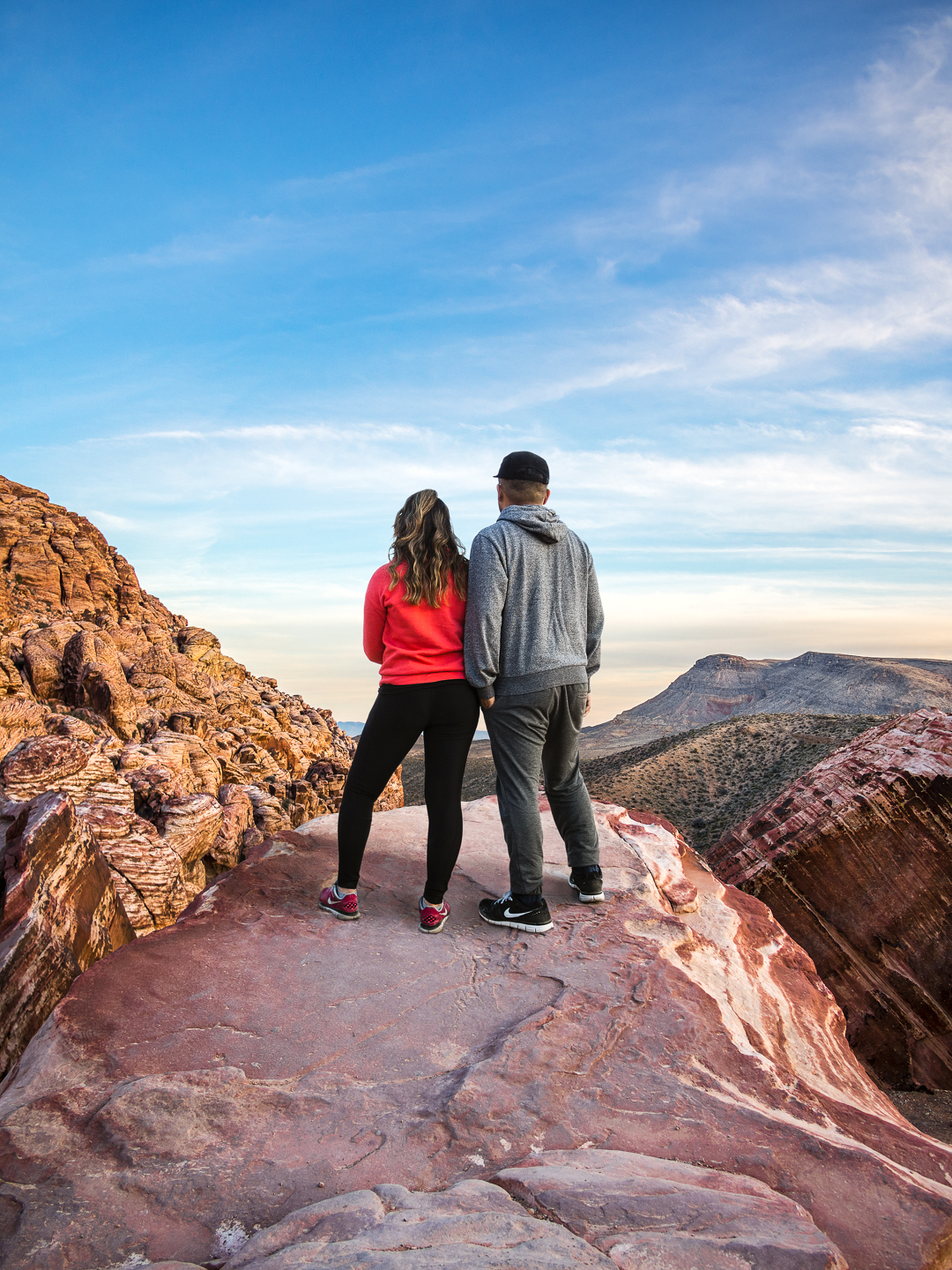 Best Portrait Lenses for Micro Four Thirds
First off, you should understand how different focal lengths effect what a portrait looks like. Photographer Stephen Eastwood visualizes this in his test from 19-350mm (See full size here):

Photographers tend to argue that the ideal portrait lens should lie between 85-135mm (42.5-67.5mm on m43), I personally believe that it depends on your subject, as no two faces are alike.
But keep in mind that the above test applies to headshots, if you had a wider lens but stepped back for a half body shot – you would see little (if any) difference in perspective. That's because it's not so much about the focal length, as it is the distance from the lens to the subject. Here's a few shots of mine with the Panasonic 20mm f1.7 at half body length (wayyy back in 2009):

And there are other situations where you'd want to shoot a little wider, for instance with light modifiers such as the RoundFlash, you'll want to be a little closer to get more defined catch lighting. This self-portrait is shot at 28mm (56mm equivalent):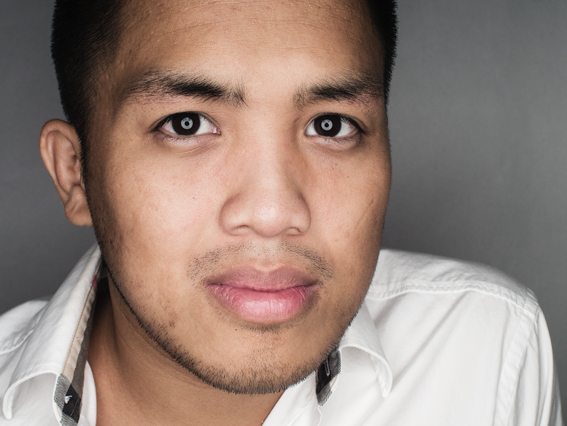 Here's another at 70mm with the Panasonic 35-100mm f2.8: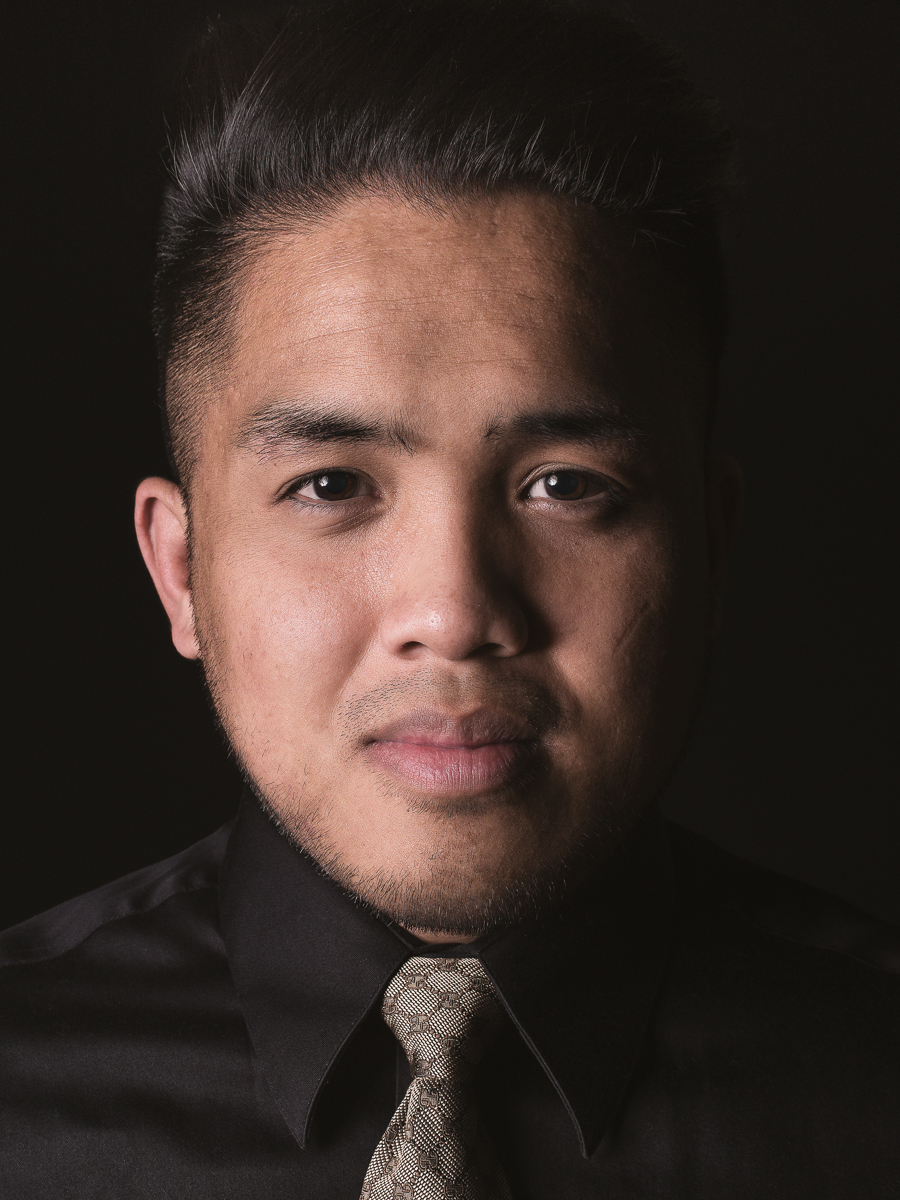 And as I mentioned, it's often subject dependent and I prefer a slightly wider angle for my face at this distance… shoot any longer and my head looks like a dang balloon.
For women though, I've found that longer is always better (no pun intended 🙂 ). Here's a recent portrait with the Olympus 45mm f1.8 (90mm equivalent):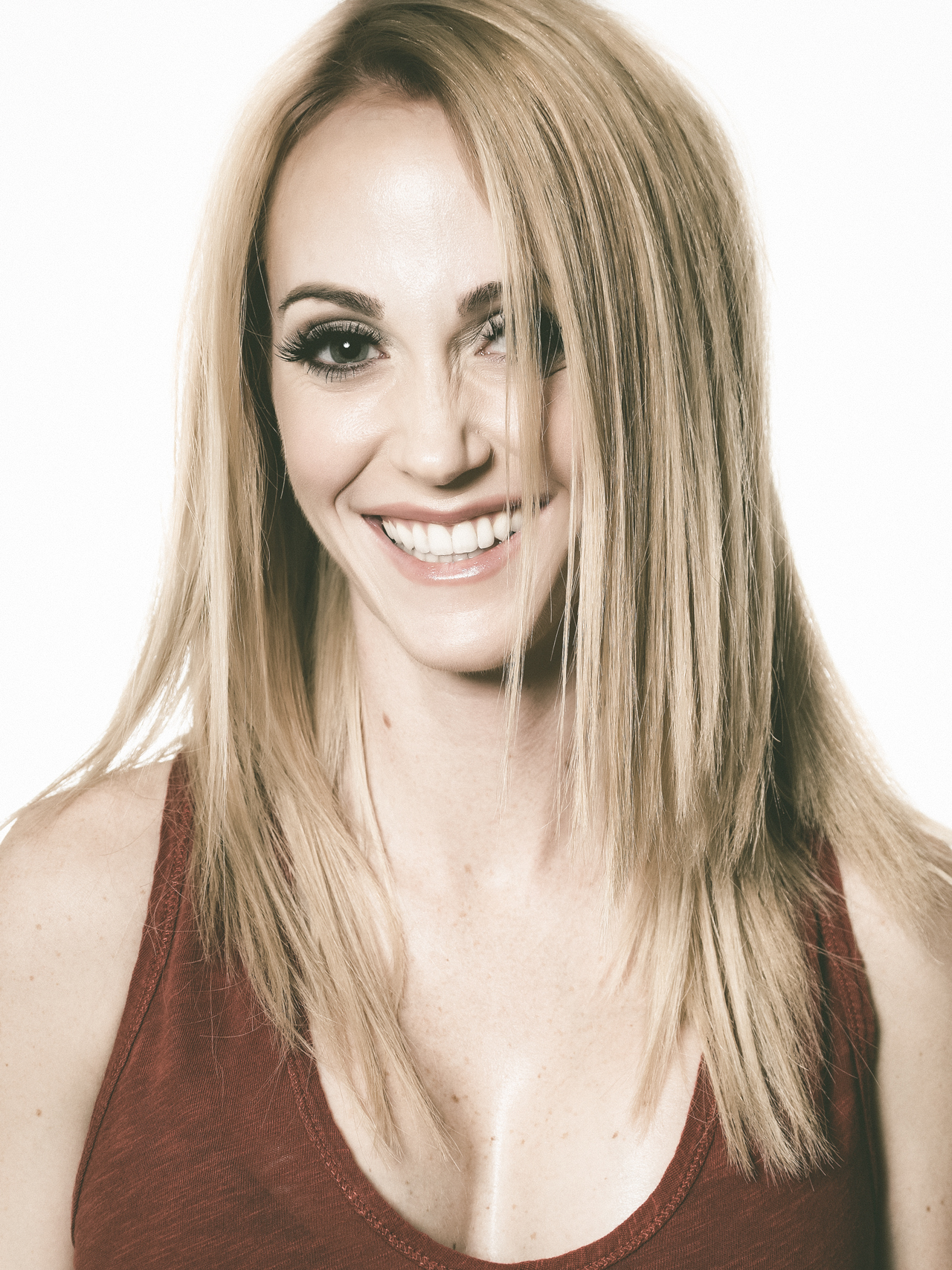 They come in all shapes in sizes eg. the Olympus 45mm F1.8 is relatively compact compared to the PL Noticron F1.2. As well as different budgets, as conversely, the Noticron is $1200 more than the Olympus 45mm F1.8. We'll look at a lot of different factors and help you find the best lens for you and your budget.
Without further ado, let's jump into the list of the best portrait lenses for Micro Four Thirds:
1. Panasonic Leica Noticron 42.5mm f1.2 Lens: Not only is this lens widely regarded as the best portrait lens, but it's also the sharpest lens for µ43, and it's consistently ranked as the best overall lens across many different publications. With a 90mm equivalent, and about 1 1/3 more stops of light available than our #2 pick (Oly 75mm), it's an extremely versatile lens that lives up to the Leica moniker.
One thing I like to do when evaluating a lens, is checkout the Flickr Most Interesting pool for that particular lens, it gives a good sample of images so you know what to expect with your next purchase. Here's the Flickr Most Interesting Pool for the Panasonic Leica 42.5mm F1.2.
Though at $1600, the casual photographer may want to evaluate other options. We've left it off this list, but if you're in love with the focal length and aperture, the Mitakon 42.5mm f1.2 is regarded as the poor mans Panasonic Leica Noticron, at only $359 it's quite the bargain. Unless you need that extra light though, I'd take the Olympus 45mm (our #3 pick) over the Mitakon any day.
There's also the manual focus Voigtlander 42.5mm F0.95 at $1000. Though keep in mind it's reported to be fairly big and heavy. At that price, you could adapt a Canon FD 55mm F1.2 SSC for under $300, or $500-1000 if you want the "L" version of the lens. Throw in the Metabones FD to m43 Speedbooster and that could give you another stop of light bringing it under F1. However, having a lot of experience with manual focus lenses, I feel like you miss too many shots focusing. And with faster autofocusing technology, it's becoming easier and easier to lock in sharp as a tack photos in a split second. Comparing the aforementioned lenses, $1 for $1, the Noticron is the best bet. But if you're on a tighter budget, checkout our next picks.
Update: March 2017 – I did it. I finally caved. I traded a fat stack of cash for a fast piece of glass. And I don't regret it one bit. Here's a few samples: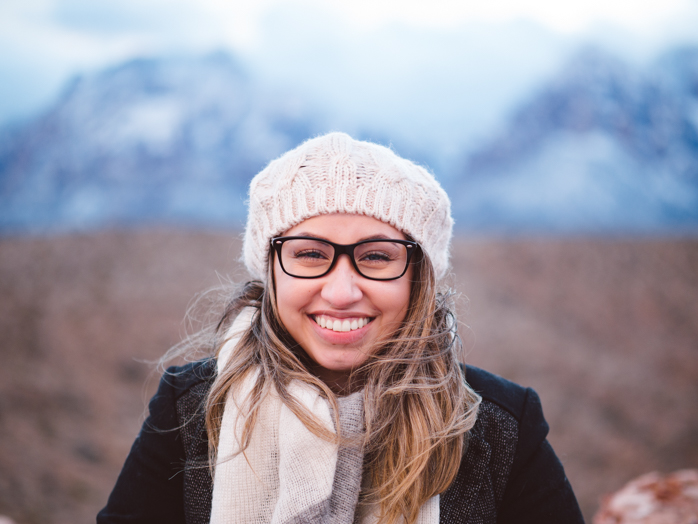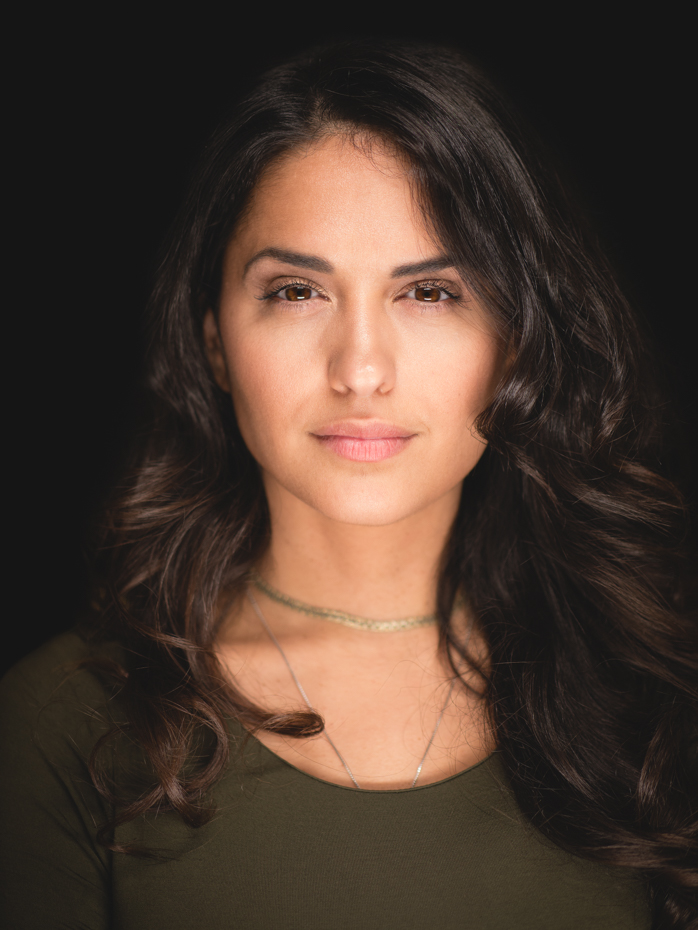 2. Olympus 75mm f1.8 Lens: When this lens was announced, people were knocking it for being a little slow at F1.8 because Canon and Nikon have faster counterparts. But you can't have your cake and eat it too, people on m43 want smaller, faster, sharper lenses, etc. But you have to deal with a little compromise. The Noticron is bigger, but faster. The Oly 45mm is smaller, but not quite as sharp. You get the idea. To a lot of photographers, the Olympus 75mm f1.8 is the perfect compromise. And actually, the competitors don't have faster counterparts. Remember that this lens offers an equivalent of FoV of 150mm f1.8 (f3.6 DoF), Canon and Nikon have $1000+ counterparts at 135mm f2.
Typically, lenses wide are open tend be a little soft. Lenses tend to be the sharpest when stopped down 2 F-Stops from the max. But even wide open, LensTip rated the Oly 75mm at 64LP/mm (lines per millimeter) where 42-45LP/mm is their decency level, rating it among their sharpest lenses for Micro Four Thirds. DxOMark had similar results, ranking it slightly behind only the Noticron.
Pundits argue that the Olympus 75mm can't quite compare to the Noticron or other brighter lenses in terms of DoF. Those pundits are actually referring about the ability to blur the background, and Olympus 75mm actually has the most flexibility according to background blur calculator HowMuchBlur: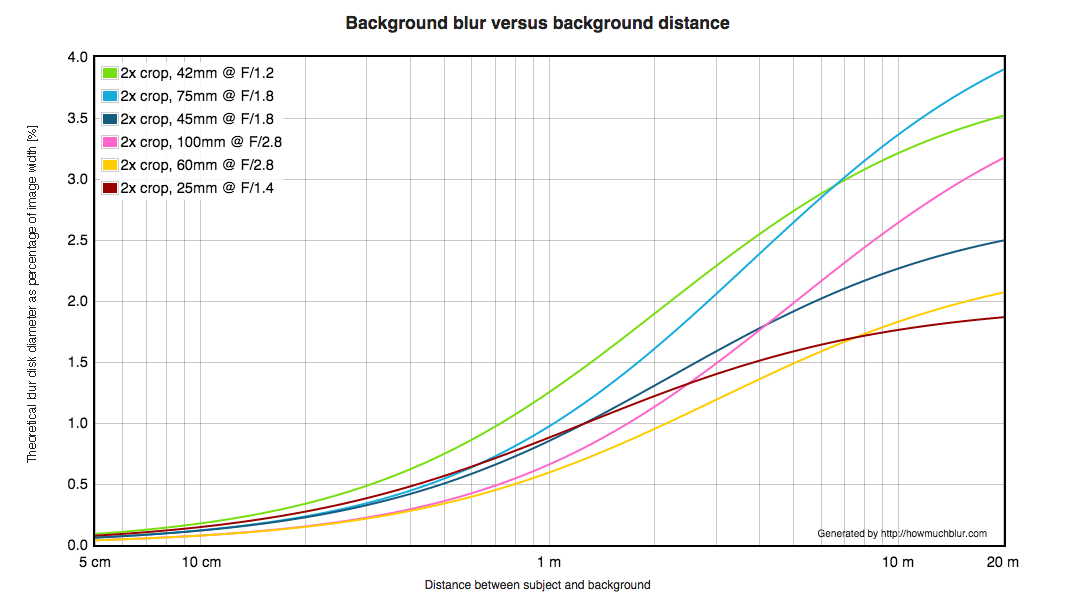 As you can see, after about 7m, the Olympus 75mm has the best ability to blur the background. Here's a couple examples that illustrate that from a photographer we've featured before, Sergei Yurin (shared with permission via Stunning Wedding Photography with Micro Four Thirds):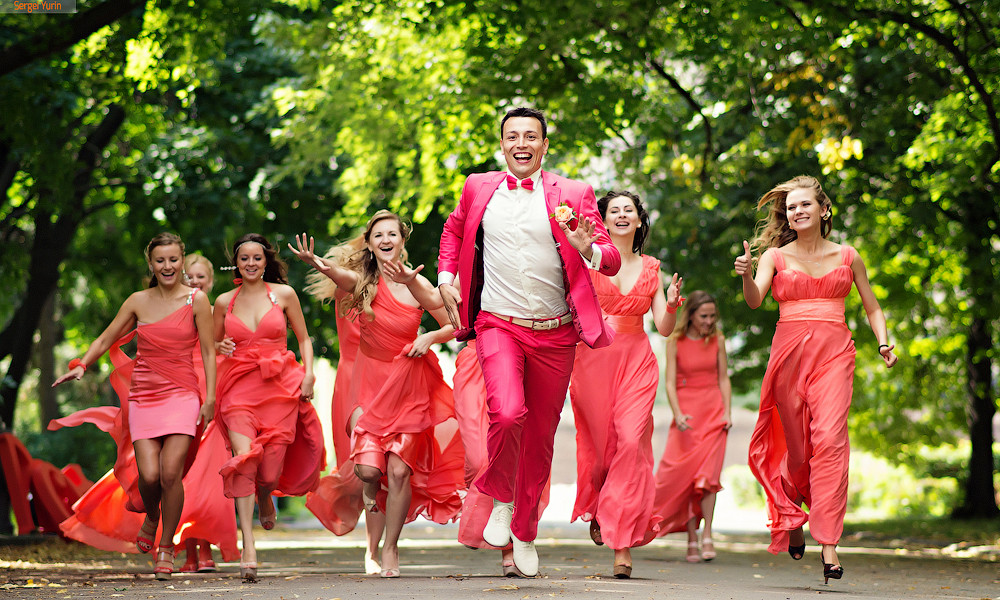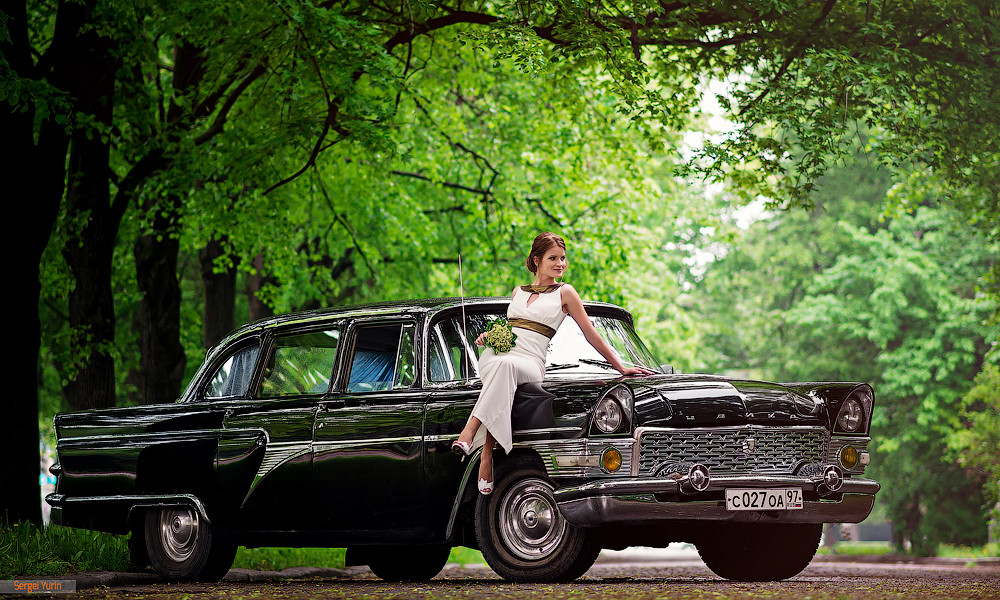 Not quite the best examples with respect to the background blur chart, as both pictures are probably stopped down (at least the ladder is), nonetheless there's a lot of beautiful samples to checkout from the Flickr Most Interesting Pool for the Olympus 75mm f1.8.
3. Olympus 45mm f1.8 Lens: My personal favorite, at under $400, the Olympus 45mm is not only the best pick for someone on a budget, but because of it's compact size it's a great pick for anyone looking to travel lighter. And for Micro Four Thirds owners – that tends to be all of us! Utilizing CameraSize, we've illustrated the size of each lens featured here on a Panasonic GX7. We also added the Canon 5D with their popular portrait lens, the 85mm F1.2 L for scale. Unfortunately, CameraSize does not have the Noticron F1.2 in their database, therefore from left to right is the Olympus 75mm and 45mm, Panasonic 35-100mm, Sigma 60mm and PL 25mm 1.4. For reference, here's an image that shows the Olympus 75mm near the PL 42.5mm (and the Oly 45mm), which shows the PL a little longer and wider.

It looks beautiful on the GM series, or any other µ43 camera for that matter. Arguably a more usable focal length than the Olympus 75mm, much cheaper and still rated pretty sharp and it fairs pretty well against the Olympus 75mm and the Noticron 42.5mm with a side by side comparison.
There's two pools on Flickr for the Olympus 45mm, check them out here and here. Read my full review of the Olympus 45mm f1.8 here.
Overall, the top 3 portrait lenses have 3 very distinct budgets. Pick the lens that's perfect for your budget and you can't go wrong.
Honorable Mentions
4. Panasonic 35-100mm f2.8 or Olympus 40-150mm f2.8 (mentioned above): These lenses plays within the optimal focal lengths for portraits and beyond. They're versatile and among the sharpest lenses for µ43 right alongside their little brothers the Panny 12-35 F2.8 and the Oly 12-40mm f2.8. Like I mentioned before, sometimes the optimal focal length depends on your subject, and this lens has the versatility to cater to your needs.
5. Sigma 60mm f2.8 Lens: At only $200 this lens actually ranks among the 10 sharpest for Micro Four Thirds, even higher than the Olympus 45mm. But it offers over a stop less light, something I can't often compromise with. The 120mm equivalent is arguably a better focal length for headshots though. Nonetheless, a lot of people swear by this lens and thus I had to include it as an honorable mention.
Lastly, Don't Forget that Legacy Lenses are Perfect for Portraiture
A lot of portrait shooters like to shoot with manual focus, which could make legacy lenses the perfect option. We've touched on it a little earlier, and we'll likely review some of the best options on this site soon (subscribe/follow/like for updates). I use the Canon FD 50mm F1.4 SSC, samples above (shots of Brenda). You could find this lens for under $100, and the FD to m43 mount is about $30. I picked mine up on Craigslist for about $50, but that's when I first bought the GF1… since the rise of mirrorless cameras, a resurgence in legacy lenses have brought prices up a bit. But people on Craigslist don't really know that thus you could still find deals on what people find to be 20+ year old equipment.
What do you think are the best portrait lenses for Micro Four Thirds? Let us know in the comments below!
Best Video Lenses for Micro Four Thirds
Since I don't shoot much video, I'll pass the torch over to Shane Hurlbut at Hurlbut Visuals, where he has a 3-part series on the best video lenses for Micro Four Thirds. He reviews the best primes from Panasonic, Olympus, and Voigtalnder. Overall, he had high marks for both the Panasonic and Voigtlander lenses, but felt the Olympus lenses felt "one dimensional."
Another guide I like is from Zach Arias, a long time well known photographer whom has recently decided to move to motion after many requests from clients. In his series "moving to motion," he lamented on what gear he should use. And the truth is, there are plenty of options. Though he noticed that virtually every post on the internet was a comparison with the Panasonic GH4, eg. "Panasonic GH4 vs Canon 5D3" or C100, "Panasonic GH4 vs Sony A7s", etc.  And ultimately, that's what he landed on. And his choice of lenses include the Panasonic 7-14mm, Panasonic 12-35mm f2.8, Panasonic 35-100mm f2.8 and last but not least the Panasonic-Leica 42.5mm f1.2.
Update: March 2017 – Since I'm shooting a lot more video now, I'll have to concur with Zach Arias' choices. But if you could only choose one, the 12-35mm f2.8 is probably the most versatile option.
If you're a casual video shooter, a great option is the Panasonic 14-140mm f3.5-5.6 which is on Amazon for about $500 new. It's a superzoom covering a wide focal range that has Power OIS and a fast silent AF, both a must for video.
Lastly, jump back up to our section on adapting legacy lenses for more options.
Final Tips: Making the Most of Your Lenses
I'll reiterate that you should always invest in lenses, but with that being said the quickest way to see more performance out of your lens is with a better camera body. What you have to decide, is when to upgrade. With my current combo, I have an effective range from 28mm-90mm with three solid native primes. I'm not shooting architecture so I don't need anything wider, nor am I shooting birds or wildlife thus I don't need anything longer. Your situation might be different.
Last tip, remember the lens accessories. Lens hoods can reduce flare and increase contrast. Circular Polarizer (CPL) filters are great at controlling the exposure for landscapes, Neutral Density (ND) filters are great for blocking light, allowing longer exposures during the day to get that silky smooth water look from a waterfall, river, etc. We'll have a review of a few lens filters in the coming weeks, so be on the lookout for that.
Until then, what are your favorite lenses for Micro Four Thirds and why? Let me know in the comments below! 
If you want more information about Micro Four Thirds lenses, continue reading below as this can give you a little more context behind my picks: 
"Equivalence" and Micro Four Thirds vs Full Frame Lenses
If you're new to Micro Four Thirds, you'll be hearing the term "full frame equivalent" or "35mm equivalent" a lot. This is because a full frame sensor is about four times larger in total surface area, and measured diagonally from corner-to-corner of the sensor it's twice as long as a Micro Four Thirds sensor resulting in a 2x crop factor. For Micro Four Thirds lenses, that would mean:
Panasonic-Leica 25mm f1.4 would be equivalent to 50mm f1.4 on full frame, f2.8 equivalence in Depth of Field (DoF).
Panasonic-Leica 42.5mm f1.2 would be equivalent to 85mm f1.2 on full frame, f2.4 equivalence in Depth of Field.
Olympus 75mm f1.8 would be equivalent to 150mm f1.8 on full frame, f3.6 equivalence in Depth of Field.
Double the focal length, double the aperture for DoF, but it's important to note that the exposure is always the same (ie. f1.4 is always f1.4 in terms of gathering light).
"So you're saying if I wanted that creamy bokeh for portraiture, Micro Four Thirds can't match what a Full Frame camera can do?"
That's not true, just another misconception about Micro Four Thirds. Many people think that the lower the aperture number = more background blur. And that isn't quite the case, with help from HowMuchBlur.com, you can see that the Olympus 75mm f1.8 produces much more background blur than Canon's popular 24mm f1.4 on a full frame camera at when the subject is more than 2 meters from the background: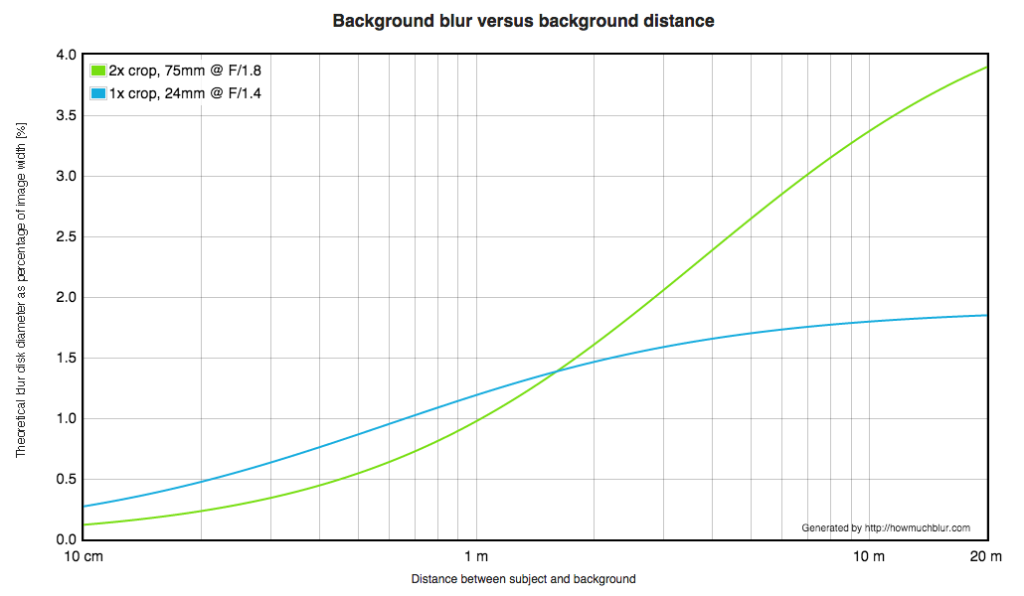 With background blur, you must consider focal length and distance of the subject from the background. Despite the Olympus having an equivalent DoF of f3.6, it can still produce more background blur than the Canon 24mm f1.4 on a full frame camera.. If you make the comparison on one of Canon's many APS-C cameras, the difference would be much more drastic. Seasoned photographers get this, and may scoff at this comparison because of the disparity in focal length, but I'm just illustrating that the lower aperture number does not mean necessarily mean more background blur.
Now, you could use Canon's 85mm f1.2 L and shoot wide open to generate more background blur, but you could also miss focus a big percentage of the time. And if you do land in focus, with such a shallow depth of field you won't get more than a few individual eyelashes in focus. I've done a lot of research and talked to a lot of pros, and renowned headshot photographer Peter Hurley uses ~f3.5 to f4 for headshots, renowned fashion and beauty photographer Lindsay Adler stops down to a minimum of f2.4 to f2.8 for portraiture and the list could go on. Stopping down ensures that you'll get a shot in focus, and lenses tend to be sharper when stopped down (which we'll cover later).
Last I'll leave you with this video from Zach Arias, talking about the crop sensor debate (the Panasonic GH4 is shooting the video), and how it's rather pointless to argue about sensors when sensors don't capture emotion, think about composition, lighting, etc… the photographer does:
Characteristics of a Great Lens, Evaluating MTF Charts and Sharpness
Invest in good lenses. If you're dropping $800+ on a camera, it doesn't make sense to use a $100 kit lens. A lot of people jump to buying a DSLR/DSLM camera in hopes for better images, but they neglect on buying a better lens. This is the reason why a lot of amateurs have a lot of photos that feel like "snapshots" and lack that extra pizazz that special photos have. If you're shooting with a kit lens, you might find that your photos are wide, but not quite wide enough. Or that you can't get tight enough for portraiture. Or that your lens just can't bring in enough light to get the shot without shooting at an insanely high ISO. Now, I'm not saying that you can't get great shots with a kit lens because you most certainly can. But the beauty of Micro Four Thirds is that great lenses can be had for under $500. And you don't need many, just a wide and telephoto prime can take you a long way.
Another reason that you should invest in lenses is that lenses hold their value. Back when I bought the Panasonic GF1 in 2009, I believe it was $800-900 with the 20mm f1.7 (not your average kit lens). Today that same camera body can be found on eBay for under $100. Whereas the Panasonic 20mm f1.7 still floats around at $300-400, down from $429.
Let's start with what I look for in a lens, and what I look for in lens performance. I look for lenses that are small and fast. For those reasons I prefer a set of primes from wide to short telephoto, you can jump to my lens choices here. For lens performance, I look for sharpness, micro-contrast, a smooth rendering of bokeh and fast AF performance. There are other things to consider such as distortion and chromatic aberration, but those are easily corrected with post processing. One way to evaluate a lens is with a MTF chart, which are generally released alongside the announcement of a new lens. But personally, that's the only time I'll look at them. I'd rather rely on 3rd party data (more on that below) and sample images from trusted photographers. Regardless of that, you should understand what are the characteristics of a great lens. I highly recommend the following articles:
How to Read MTF Charts by Photography Life – An in-depth guide on how to read MTF charts that illustrates the important difference between resolution and acutance.
Understanding Lens Contrast by Luminous Landscape – This is one of many great technical essays by writer Mike Johnston on Luminous Landscape, this touches on a lot of the same points as the former article but it's explained in a little more technical fashion. One important concept I'd like to highlight is:
Incidentally, as an aside for those of you who may have seen the articles on "bokeh" (bo-ke, the Japanese word meaning "blur") in the March/April 1997 issue of PHOTO Techniques, off-axis aberrations are typically the cause of "bad" or confused-looking blur. The relative superimposition of the sagittal and tangential lines of an MTF chart are one predictor of "good" or smooth bokeh.
Thus the closer the sagittal (solid) and meridional (dotted) lines, the smoother the bokeh. It's important to note that this isn't a calculation for the amount of bokeh, for that we use HowMuchBlur.com as we highlighted in the previous section and we'll continue to highlight in the portrait lens section below.
Another indicator is the number of aperture blades in the lens, especially when it comes to out of focus highlights. The best example of this is on Canon, because they have a budget 50mm f1.8 lens at a mere $100. With only 5 aperture blades, the out of focus highlights are shaped like pentagons versus the ideal circles.
Evaluating the Sharpness of a Lens
The problem with MTF charts is that some manufacturers use lab tests, some simulate the tests. Some shoot wide open, some don't. And many measure by different metrics in their MTF charts. One example can be illustrated with the MTF chart of the newly released Panasonic 42.5mm f1.7 and the MTF chart for the Olympus 45mm f1.8, where Panasonic uses 40 lines/mm (green) and Olympus uses 60 lines/mm (orange). Despite that, the MTF charts appear to show a very similar performance for both lenses, which seem to correlate with early reviews of the Panasonic. But regardless of that, there's a much better way to evaluate a lens, and that's through 3rd party reviews from LensTip.com and DxOMark.com (among others).
Primes vs Zoom Lenses and Review Comparisons from LensTip and DxOMark
I'll let you know right away that I'm a little biased towards prime lenses. Here are a few reasons why:
Primes are physically smaller and have faster apertures.
I see the world in prime focal lengths. I can look at a scene and say, "That's a great 28mm shot" or 50mm shot, etc. If I had started with zooms, I might see photography differently.
Primes tend to be sharper, let's take a look at a LensTip comparison between the equally priced Panasonic 20mm f1.7 and 14-42mm X Vario PZ f3.5-5.6 (~$300) as well as the Panasonic 12-35mm f2.8 (~$700):

As you can see, the Panasonic 20mm f1.7 absolutely trounces the equally priced 14-42mm X lens in sharpness with the 20mm reaching MTF values of ~74 versus ~61 on the 14-42mm. It's also 2+ stops faster and thus will be much better in low light conditions. However, when compared to a premium zoom like the 12-35mm f2.8 (constant aperture) which today fetches for about $700, sharpness is about equal at its peak. But, it's still nearly 2 stops slower than the 20mm f1.7.
With that being said, zooms do have their advantages:
Versatility. It really comes down to versatility. With the Panasonic 14-140mm or Olympus 14-150mm, you have a superzoom covering a very wide focal range. But it comes at the expense of sharpness and speed. There are however a series of sharp constant aperture zooms from both Panasonic and Olympus that we'll cover below.
Some Olympus lenses have an extra function button, such as the the Olympus 12-50mm, which also features an electric zoom you can control through a mobile app and a macro function.
Though zoom lenses tend to be bigger than their prime counterparts, you won't have to carry as many lenses for different looks.
I do wish Micro Four Thirds had an equivalent to the Canon 24-105 F4 L… but with a f2.8 aperture, we do have the Olympus 12-40mm (24-80mm equivalent) so we're close!
The "Holy Trinity" of Micro Four Thirds Lenses
The "Holy Trinity" is a moniker given for a set of three lenses that covers a wide range of focal lengths, usually from wide to telephoto. And it could be primes or zooms.
Let's start with my personal "Holy Trinity" of lenses as of 7/2015:
Panasonic 14mm f2.5
Panasonic-Leica 25mm f1.4
Olympus 45mm f1.8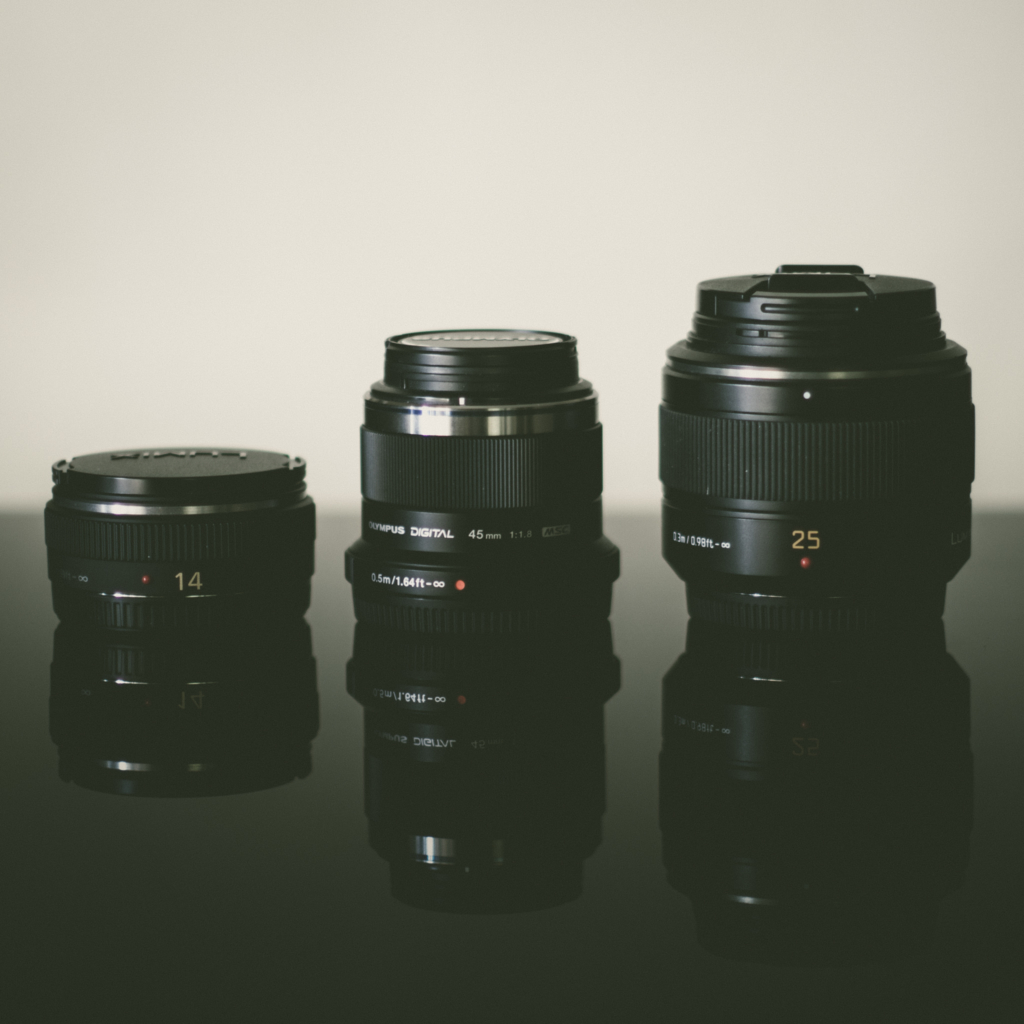 3 lenses that you can get for under $1000 today (detailed reviews below). I've bought and sold other lenses, but for the most part this is my "Holy Trinity" (for now). I might pick up the Olympus 75mm f1.8 in the future to cover an even longer range – what would you call that though – the "Holy Square?"
For Zooms, here's a look at the Olympus PRO line:
Olympus 7-14mm f2.8 PRO
Olympus 12-40mm f2.8 PRO
Olympus 40-150mm f2.8 PRO
Panasonic has there own series of high-end lenses as well, keep in mind that both Panasonic and Olympus share the Micro Four Thirds mount and are thus interchangeable between bodies, but I know some people like to have consistent branding with their body and lens. Here's Panasonic's "Holy Trinity" of Zooms:
Panasonic 7-14mm f4
Panasonic 12-35mm f2.8 w/ O.I.S.
Panasonic 35-100mm f2.8 w/ O.I.S.
You could also add/substitute the Panasonic 100-300mm f4-5.6 if you need that extra focal range.
You might have noted the acronym O.I.S. in the last section, that stands for Optical Image Stabilization and is featured on many Panasonic lenses. Olympus lenses don't have O.I.S. because later Olympus bodies feature In Body Image Stabilization (IBIS), which is much more preferred.
If you want to see just how impressive Olympus IBIS is, here is a video stabilization comparison of the Olympus OM-D EM-5 II vs the Panasonic GH4.
Note: You cannot use both Panasonic OIS lenses with Olympus IBIS, it's either one or the other. Same goes for the Panasonic GX7, the lone Panasonic camera with 2-axis IBIS, you cannot use both IBIS and a Panasonic OIS lens. 
Adapting Lenses to Micro Four Thirds
The beauty of mirrorless systems is the ability to adapt legacy lenses with an adapter. We've covered this topic in-depth, including pros and cons, in our guide to FD lenses. If you'd like to learn more about legacy lenses definitely checkout that guide.
I've dabbled with my fair share of FD lenses, and to be quite honest I'd prefer to stick with native lenses and that's what this post will focus on. Here's one comparison I did before of the Olympus 45mm f1.8 vs Canon FD 50mm f1.4. The growth of mirrorless cameras has also led to the inflation of legacy lenses. Today that same Canon 50mm f1.4 I picked up 6 years ago for $40 goes for about $100 in the same condition. The Olympus 45mm f1.8 can be found for about $250, is much smaller, sharper, and retains auto focus. That isn't to say that there aren't good legacy lenses out there, the legendary Leica M mount lenses are known to be fantastic (though over $1000+).
If you're shooting video, legacy lenses are great, especially when paired with a Speedbooster.
Speedboosters
The original speedbooster can:
Increase maximum aperture by 1 stop.
Increase MTF.
Makes lens 0.71x wider.
Thus a Canon 50mm f1.4 would essentially be a 71mm f1 lens (50mm x 2x crop factor x 0.71).
If you have a Panasonic GH4, Metabones just released an XL adapter that makes lenses .64x wider and increases the aperture by 1.33 stops, making f.08 possible.
(Visited 59,326 times, 10 visits today)