You know how they say, "The best camera is the one you have on you?" Well, you can amend that for tripods:
The Best Tripod is the One that Gets the Job Done.
It doesn't matter if you're using µ43 or not, the best tripod is the one that gets the job done. A few weeks ago, we talked about the best lightweight tripods for Micro Four Thirds cameras. I won't be covering anything new today, just showing an example of two of the versatile tripods featured on that list.
1. The Zipshot – Weighing in at just 9oz, it's an easy attachment to a backpack and great if you need the reach.
2. GorillaPod – Weighing in at just 1.6oz and standing at 6″, here's my winner for this hiking trip: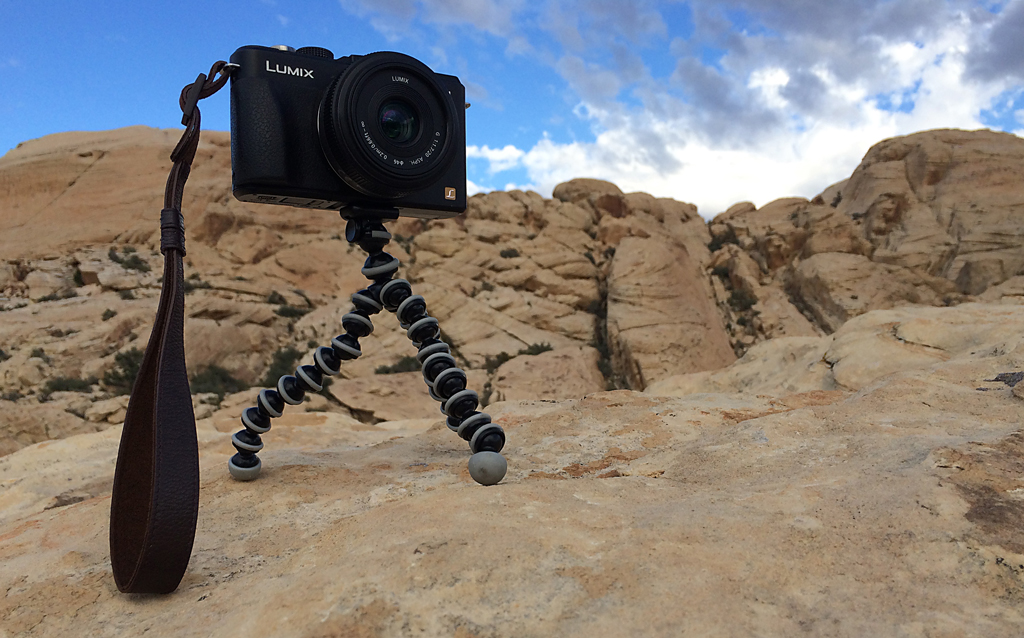 Perfectly setup for this shot: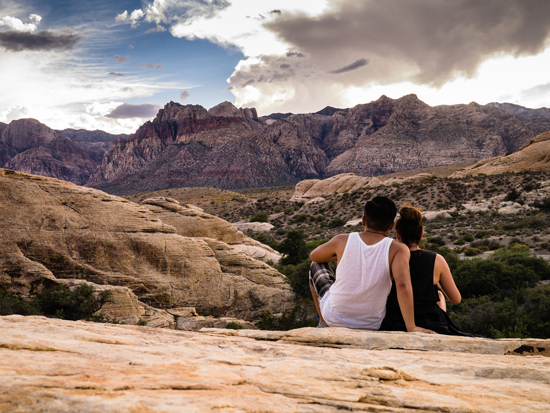 Note: The original GorillaPod (as shown) is designed for point and shoot cameras, though it does not have an issue holding the GX1 with 20mm f/1.7, even wrapped around a pole.
If you want to play on the safe side, GorillaPod has SLR versions that support 1.75 lbs all the way up to 11lbs. Though the magnetized versions are designed for point and shoots, there's a popular DIY out there that converts your GorillaPod into a a powerful magnetized version making use of $12 neodymium magnets that hold up to 16.8 lbs. The sample pics shown are quite impressive… much better than the pics I've seen of the GorillaPod made Magnetic Tripod.
Here's a comparison table of different GorillaPod tripods: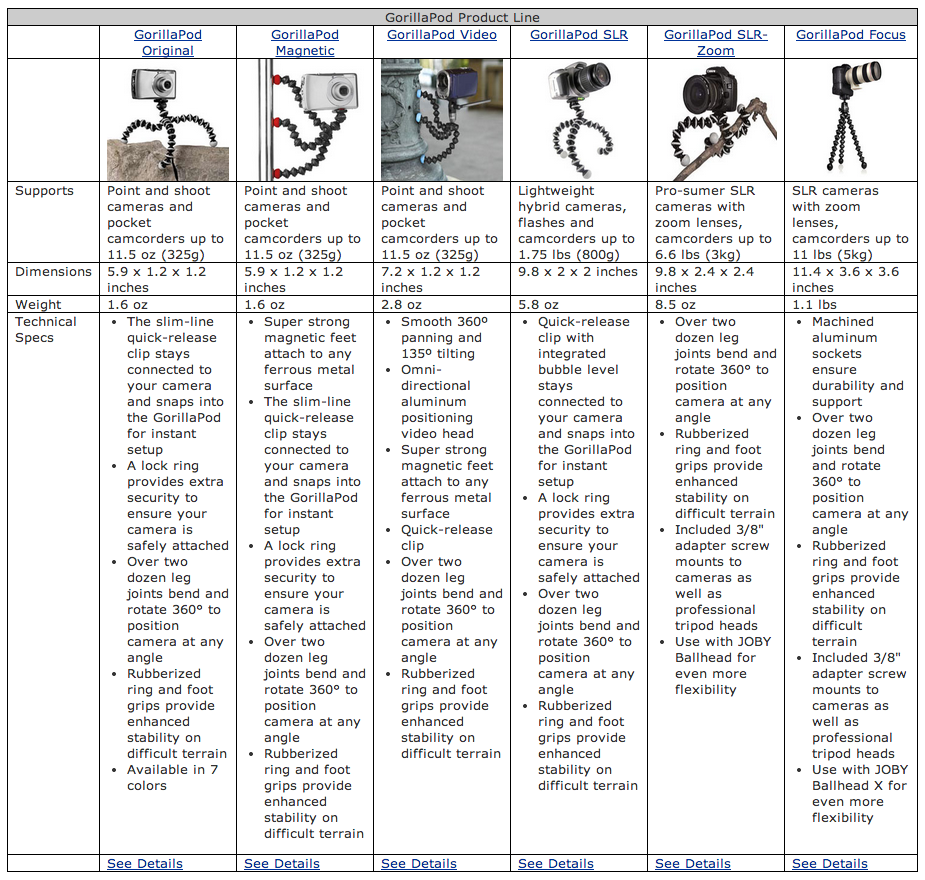 What do you think is the most versatile tripod? Let me know in the comments below!
PS. Could your photography business use a digital marketing & SEO boost? Right now, I'm working with Orange Soda Photo, a husband and wife portrait and wedding photography duo here in Las Vegas. I estimate that they'll be on the first page on "wedding photography" related terms in 2-3 months. I'm really looking forward to working with other photographers so if you'd like a helping hand feel free to reach out.
(Visited 101 times, 1 visits today)