Updated – August 20, 2015
People always ask me, "What camera should I buy?" It's an interesting question because there's a lot of different ways to look at it. First and foremost there's skill. You could buy the best golf clubs on the planet, yet you're still never going to be Tiger Woods. You could buy the best pots and pans, you're still not going to be a better chef than Gordan Ramsay. And we know that. But for photography it's different. And while a new camera will automatically deliver better results than your iPhone, it won't really make you a photographer.
Secondly, people ask about cameras, seldom do they ask about lenses. Earlier this month I reviewed some of the best Micro Four Thirds lenses and my personal favorites. I talked in-depth about why you should invest in lenses as I feel many make the mistake of buying a camera and then never using anything beyond the kit lens. And that's why a lot of shots might feel like snapshots. You're playing in the same focal length and aperture as everyone else. Scott Kelby calls this "No-Man's Land." So if you're new to Micro Four Thirds and shopping for a camera, I would also budget for 1-2 other lenses. Which doesn't have to break the bank because the beauty of the µ43 sensor is that lenses are smaller and tend to be cheaper than say Canon/Nikon equivalents.
Lastly, if you're sticking with the big brands, there really isn't a bad camera. It's all personal preference. Don't believe me? Search Amazon for either Canon, Nikon, Panasonic, Olympus, Sony or Fuji. Seldom will you see a camera rated under 4 out of 5. It's obviously not the best barometer for measuring what the best camera is, for that there are more objective review websites. But it does show user satisfaction with that product. That circles back to the skill aspect, there really isn't a bad camera, only bad photographers. A camera doesn't understand composition. It doesn't know how to light a subject. It doesn't bring expression out of a model, and so forth.
Anddd this is where I usually lose the person asking the question.
"Dude, I just wanted to know what camera should I buy?" 
I'd see eyeballs glazing if I actually went through that whole spiel. Realistically, I would just say, "It depends, what do you want to shoot?" Someone wanting to shoot landscape and architecture will have different requirements than someone shooting wildlife. For most people, I'd recommend budgeting for a camera with the features you want, along with 1-2 lenses. One short and one medium-long prime lens can take you a long way. For those who don't want an interchangeable lens camera (ILC), there are fantastic high powered compacts like the new Panasonic LX100, which also features a Micro Four Thirds sensor.
If you're reading this you're probably well aware that this blog focuses exclusively on Micro Four Thirds, a format that I love and recommend for many reasons. In a nutshell, smaller cameras with big results. Some make the argument that you should go with a bigger sensor, and with that in mind I'll defer to Zack Arias, who I think eloquently squashes the crop factor debate:
With that being said, I really don't mind what you go with. I'm not affiliated with either Panasonic or Olympus, the brands that dominate the Micro Four Thirds market. Though I would recommend staying with mirrorless. If you do want a bigger sensor, checkout what Fuji and Sony has to offer. With that out of the way, let's find out what the best Micro Four Thirds camera is for YOU.
The Overview – Stills or Video? 
The general consensus among µ43 enthusiasts is that you should go with Olympus for stills and Panasonic for video. But it isn't black and white. Panasonic has very capable stills cameras, and Olympus has made vast improvements with video in the EM-5 II.
I'm going to cut straight to the chase and let you know which camera I would buy with under $250, $750, and $1500. Keep in mind that I would also budget for another lens or two. If you want additional details about the different cameras offered for the Micro Four Thirds format you can scroll down to the bottom.
Best Micro Four Thirds Camera for Under $250
With a budget under $250, you're looking at the pre-owned range… which I've never had a problem with. One thing you might have to ask the seller is the shutter count, which is often a hidden setting in the camera. Which I will show you how to do with my favorite camera under $250:
Panasonic GX1 – Starting at ~$150 for body only on eBay
 and Amazon.
It can be argued that the Panasonic GX1 is the first true successor of the legendary Panasonic GF1. Though it was released 4 years ago, it's still only 2 generations behind with the impending release of the Panasonic GX8 (GX1 >> GX7 >> GX8). A very compact camera, I would opt for this over the even smaller GM1 because of the hotshoe, and even over the GM5 because of the faster flash shutter sync. And most importantly, this built-in trick to bounce flash that can give you a couple more stops of light in indoor scenarios: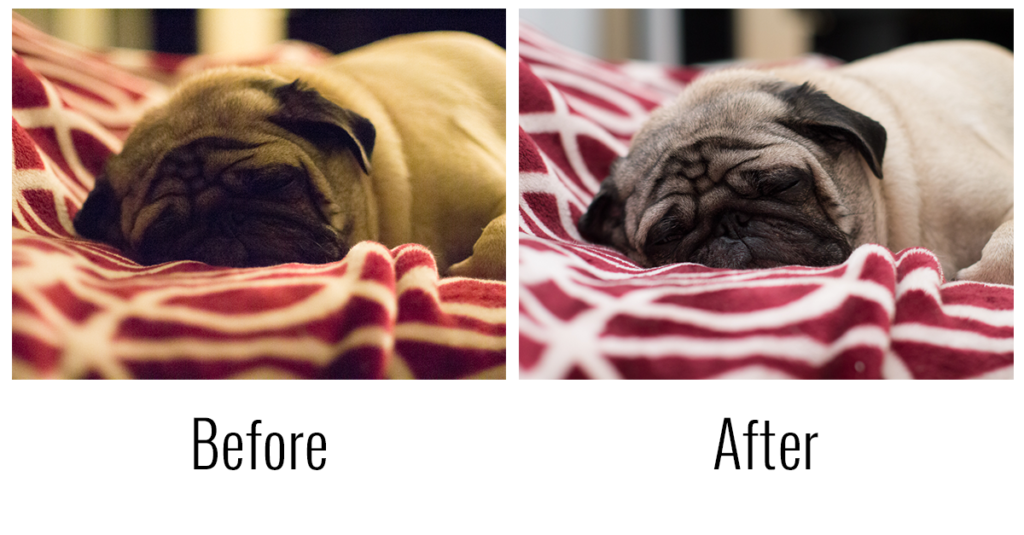 This is a hack that continued into the Panasonic GX7, but sadly a built-in flash was removed from the Panasonic GX8.
At ~$150, the Panasonic GX1 is hard to beat. Add in the Panasonic 20mm f1.7 for about $250 used and you got compact kit that you can take anywhere for under $400. Here's mine at Red Rock: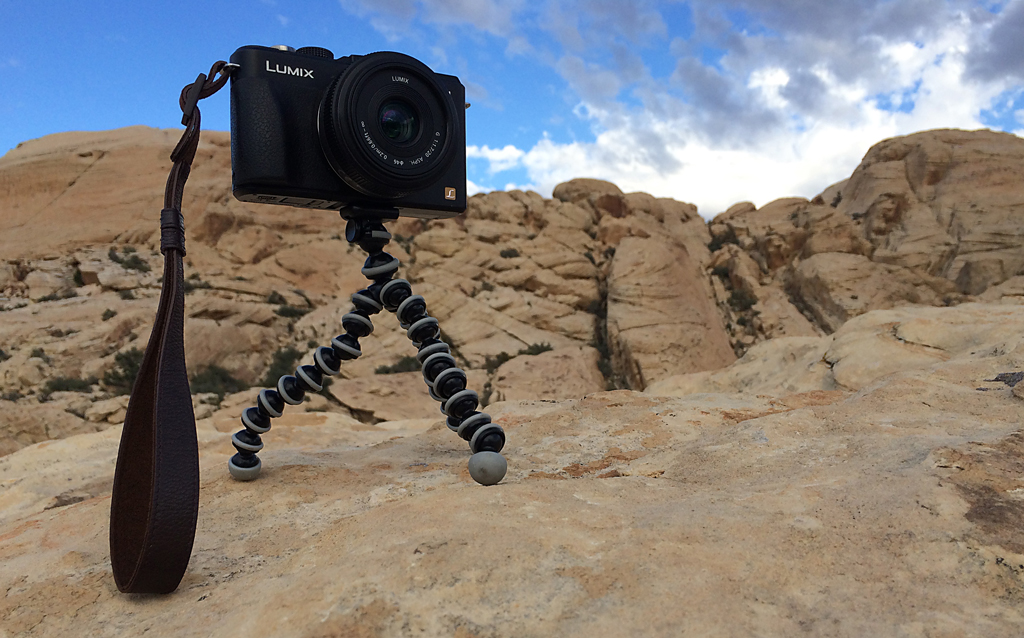 That was the exact setup for this shot: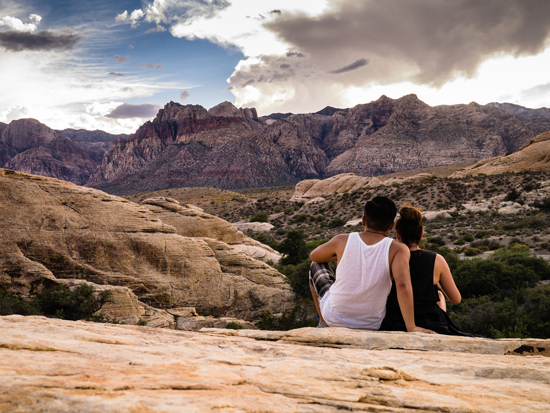 What to look out for: 
If you want the GX1, make sure to contact the seller and ask about shutter count – here's a guide on how to check the shutter count on Panasonic Lumix cameras. You should be fine with anything under 20,000 shutter actuations. Also, the GX1 does suffer from de-lamination issues, this should be visible in the sellers pictures. It's not a deal breaker, but does make it a little harder to see the LCD outdoors in daylight.
Best Micro Four Thirds Camera for Under $750
Olympus OM-D EM-5 – Starting at ~$350 for body only on eBay
and Amazon.
This is the camera I currently own and I feel it's an absolute steal at $350, and this leaves room for another lens or two at a budget of $750. Here's why it's a steal, drawing comparisons to the recently released OM-D EM-5 II:
40mp Sensor Shift Technology – A lot of hype for this feature prior to release, but it's impractical for most and for me a little overrated. Since you're merging 5 photos together it's mostly used for landscapes, products, still life, etc. You also need a really stable tripod and remote shooting. Don't get me wrong, it's a feature that's nice to have… but a must? That's up to you.
Same Sensor – At the end of the day it's the same sensor, the EM-5 II just uses the latest processor (Truepic VI vs VII).
Again, don't get me wrong the OMD EM-5 II did have mark improvements to video and added a microphone jack. Improvements to already world class IBIS, and of course WiFi, an articulating screen and more. But it comes packaged at a price of $1100 new. The original EM-5 can be found for ~$350 used.
And since I shoot a lot of portrait and headshots, the optional battery/portrait grip comes in handy and we can argue that it looks "more professional" vs the EM5's closest rival – the Panasonic GX7.
Panasonic G7 w/ 14-42mm Lens – New at $798 on Amazon.
I'm cheating a bit on this one as it's $798 new, but since I would sell the kit lens the price for the G7 for the body only is about $700. The Panasonic G7 is the epitome of the phrase, "expression over perfection." With a host of 4k photo options, the Panasonic G7 is an affordable option to the GH4 that can help you get the shot.
And as someone who does look at the aesthetics of a camera, the redesigned G7 is gorgeous. Here it is next to the $1300 limited titanium edition EM5 II:
Loving the new colors! The Panasonic G7 in Silver and OM-D EM-5 II in Titanium! pic.twitter.com/LA1ZVq9HhH

— m43 Cameras (@m43Cameras) May 22, 2015
Best Micro Four Thirds Camera for Under $1500
Panasonic GH4 – New at $1497 on Amazon.
In 2013, the GH2 shot Upstream, an award winning indie film at Sundance that broke $300,000 in the U.S. Box Office. This in a setting where most other filmmakers are shooting with Arri Alexa's and Red Epic's. Now we're arrived to the 4k beast, the Panasonic GH4. Which, time and time again, has shown that it can hang with (and outperform) pricier competition. Here's a couple more reviews from other pros:
Lastly, you can see how the GH4 compares to the newer GX8 and G7 here.
Olympus OM-D EM-5 II –
I selected the original EM-5 for the best under $750 drawing comparisons to the EM-5 II. But let me tell you the features I love about the EM-5 II. We already touched on some of the features above, but let's dive into some details:
40mp sensor shift – Many comparisons have shown excellent results with landscapes, but it's under perfect conditions. A steady tripod, a remote shutter and a still scene as even trees can effect the final image. What's most interesting to me is the product photography results, as shown by Tony Northrup in this video review.
Video – The EM5-II adds 24, 25 and 60p shooting and higher bitrate video. And in addition to the new microphone jack, with the HLD-8G grip you can also monitor audio out with a headphone jack.
Compatibility with the Olympus OI Share app, which allows for remote shooting.
And tethering ability with Olympus Capture, perfect for studio shooters.
And of course the bundled LM3 Flash, that allows you to bounce light off walls or ceiling for better photos.
That pretty much wraps it up, if you want more details about the different lines of cameras keep reading on. Otherwise, what's your favorite Micro Four Thirds camera? Let me know on Facebook or Twitter! 
———-
Panasonic Micro Four Thirds Cameras
GH Line (GH1, GH2, GH3, GH4): For the Video Professional
Editors Note: Some may argue that you may need $50,000+ worth of video equipment to be a "professional." Let's not talk semantics. The definitions used hear-forth are merely my opinion to differentiate the lines of cameras.   
My thoughts: As mentioned above, this ones a must have for video professionals. If you want to save a little checkout the Panasonic G7. The GH2/GH3 can be had for really cheap if you don't need 4k.
GX Line (GX1, GX7, GX8): For the Photo Professional
My thoughts: As mentioned above, I still love my Panasonic GX1. Step up to the GX7 for a newer sensor, an electronic viewfinder and IBIS. And of course the GX8, which is set to release soon has a lot of buzz behind it.
G Line (G1, G2, G3, G5, G6, G7): For the Video Enthusiast
My thoughts: Love the new redesign for the G7 – one of the best values for Micro Four Thirds right now.
GF Line (GF1, GF2, GF3, GF5, GF6, GF7): For the Photo Enthusiast
My thoughts: Love the compact design of the GF7, and the addition of an articulating screen is nice. No hotshoe though, which is a must for me.
GM Line (GM1, GM5): For the Photo Enthusiast Who Wants the Smallest Package
My thoughts: The ultra compact GM line is very attractive, for those who want a pocketable camera. If you need a hotshoe, GM5 is the way to go… though it only has a 1/50s flash sync speed.
Olympus Micro Four Thirds Cameras
OM-D EM-1: The Top of the Olympus Lineup
My thoughts: The EM-1 received the prestigious DPReview Gold Award (84%), the highest for Micro Four Thirds at the time until they reviewed the GH4 at 85%. Top of the line for Olympus, but personally I think the EM-5 has a nicer design… if you want the grip there's an add-on for that.
OM-D EM-5 (Mk1, Mk2): My personal favorite
My thoughts:
OM-D EM-10: The value OM-D 
My thoughts: The original EM-10 is another good value on the market, adding WiFi over the original EM-5. It's main differentiator from the other OM-D cameras is that the EM-10 has 3-axis IBIS versus 5-axis IBIS.
Pen E-P Series: The Olympus Pen based off the original Pen series
Pen E-PL Series: The Pen Lite, comparable to Panasonic's GF series
Pen E-MP Series: The Pen Mini, Olympus' compact line, similar to Panasonic's GM series. 
(Visited 260 times, 1 visits today)