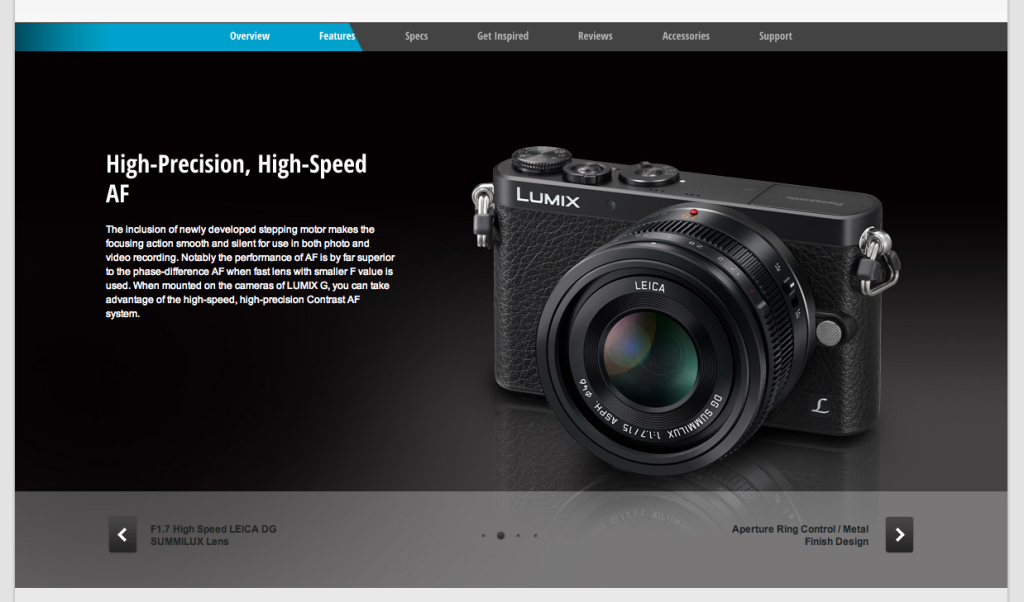 Panasonic-Leica is at it again, this time with a 15mm F1.7 that's slated for release this June. It will be bundled with the GM1 for £999.99 or be sold separately for £549.99 in both black and silver. Read the press release in it's entirety from Panasonic. Image samples can be found on the official lens page via the Panasonic UK.
What do you guys think of the new lens and do you plan to purchase it? With an aperture ring control, does the Panny-Leica bring enough to the table to ditch the legendary 20mm F1.7? Or the much smaller (but slower) Panasonic 14mm F2.5? Or the brighter, and slightly lesser priced Panasonic-Leica 25mm F1.4?
Personally, I'd really like to see them cover lenses that haven't already been covered. How about a high grade portrait lens that isn't $1600, I love the Olympus 75mm F1.8, but I would love to have a Panasonic lens to match the camera :-). I like the idea of the even smaller, and convenient, Panasonic 28-100mm F2.8, but at 1 1/3 stops slower than the Olympus – I think I'll still favor primes over zooms.
This time around, I'm sticking with the 20mm F1.7 because of the smaller size, and based on the MTF charts, the 15mm is only significantly better on the edges. At half the price, and perhaps half the size – the final decision, as always, is up to the photographer.
Would love to hear everyones thoughts on the announcement of the Panasonic-Leica 15mm F1.7 – do you plan to pre-order it ahead of the June launch date? Plan on selling any lenses in favor of this one? Let us know in the comments below!
(Visited 20 times, 1 visits today)