When I started with the Panasonic GF1, there were limited selection of portrait lenses. But you could adapt legacy lenses at a fraction of the cost. I opted with the Canon FD 50mm f1.4 I snapped up for about $50. And for the next year or so I was happy with the results I could get: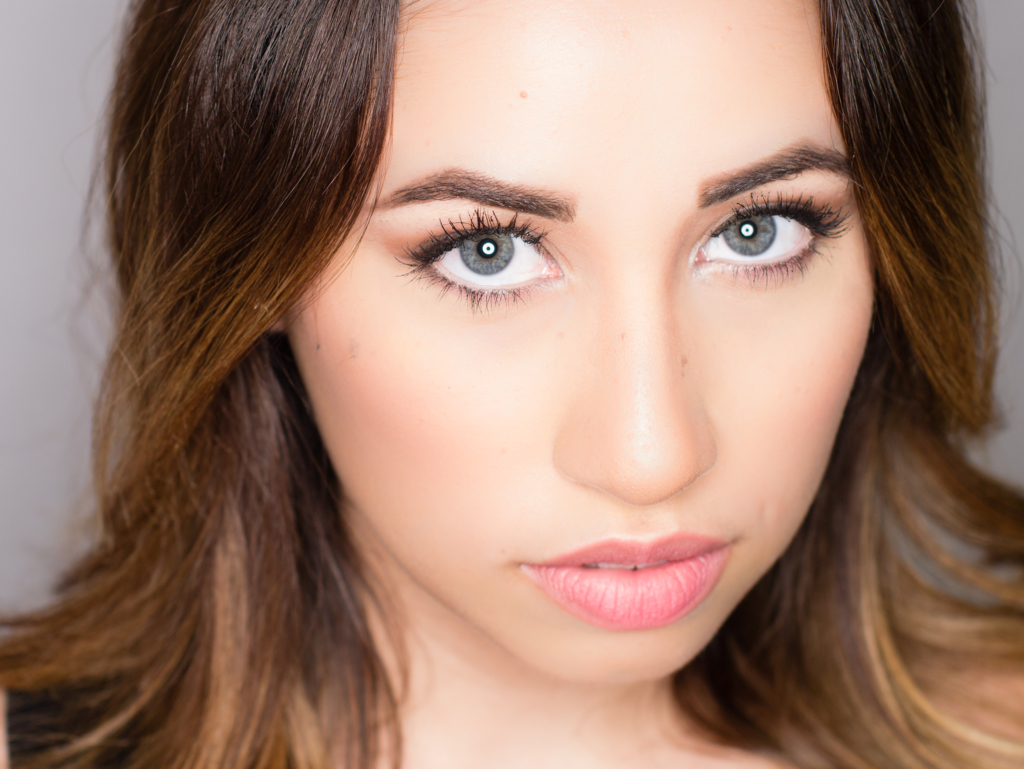 At the time, I couldn't validate a reason to upgrade to the Olympus 45mm f1.8. I thought, "Why spend $300 for a lens that 2/3rds of a stop slower? Why do I need auto focus for portraiture when it's best to do it manually to nail focus?"
And by all personal anecdotes I've read, the Canon FD 50mm f1.4 is one of the best legacy lenses for the buck. And on µ43 it would offer a 100mm FF equivalent FoV, perfect for portraits. I've also seen side-by-side comparison on DPReview and could barely tell the difference… but seeing a comparison on a forum is very different than comparing side-by-side with your own hands and eyes.
Add to the fact that I already had the Panasonic 20mm f1.7, which if you're not shooting headshots could be a decent portrait lens. This set is my first experiment with off-camera flash, shot with the 20mm f1.7:

And this is at a point where I'd just been shooting photography for a year or two. When you're a new college grad it's hard to rationalize purchasing more and more gear when you're not shooting paid work.
Fast forward a couple years, thankfully a lot has changed and the Olympus 45mm f1.8 still remains as one of my favorite portrait lenses right behind my Panasonic 35-100mm f2.8: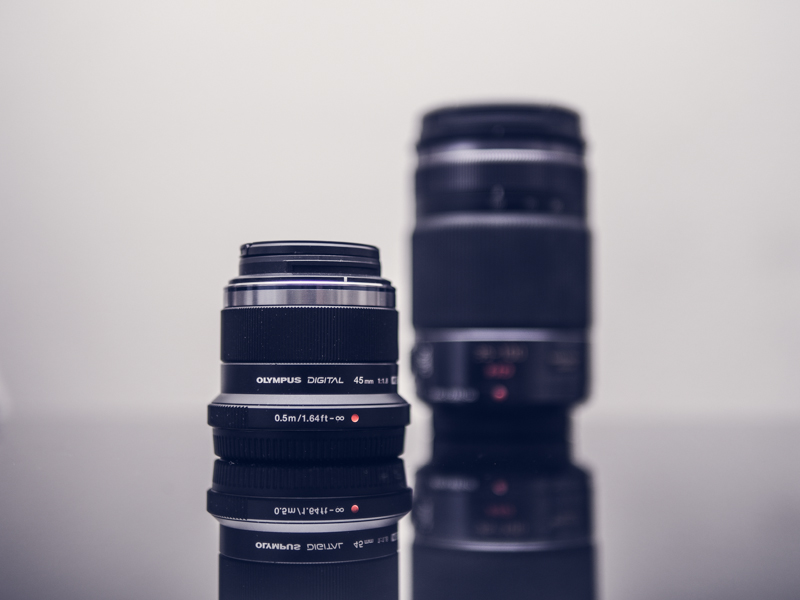 The Panasonic 35-100mm f2.8 is much more versatile, but it is about $1000. With the release of the Panasonic 42.5mm f1.7 ($400), the Olympus 45mm f1.8 has dropped to about $200 used (Checkout the current prices on eBay
and Amazon).
At $200, this lens can't be beat… perhaps on any system. Think about it. Paired with the original Olympus OM-D EM-5 (DPReview Camera of the Year 2012), which fetches about $300 used. For $500, is there a better bang for buck?
Canon does have their very popular "nifty fifty," the Canon 50mm f1.8 which goes for $125. Which on a crop sensor like the Canon T4i ($375 used) would be an 80mm equivalent FoV. Not an ideal focal length for portraits and headshots, but close enough. By many accounts to users who have shot with both, it won't hold up.
Even a full frame shooter said the 5DIII+50mm f1.8 couldn't hold up against the Olympus E-PL5 and Pana-Leica 25mm f1.4. A lens I find a tad sharper than the Olympus 45mm f1.8, which do correlate with LensTip findings. Here's his review, skip to 6:30 for the TL;DW.
One Camera, One Light, One Lens
Throw in a flash (see my favorite TTL flashes) and maybe a reflector and you have a compact studio setup that you could fit in a messenger bag. Here's some of my recent shots with the Olympus 45mm f1.8, shot with one light: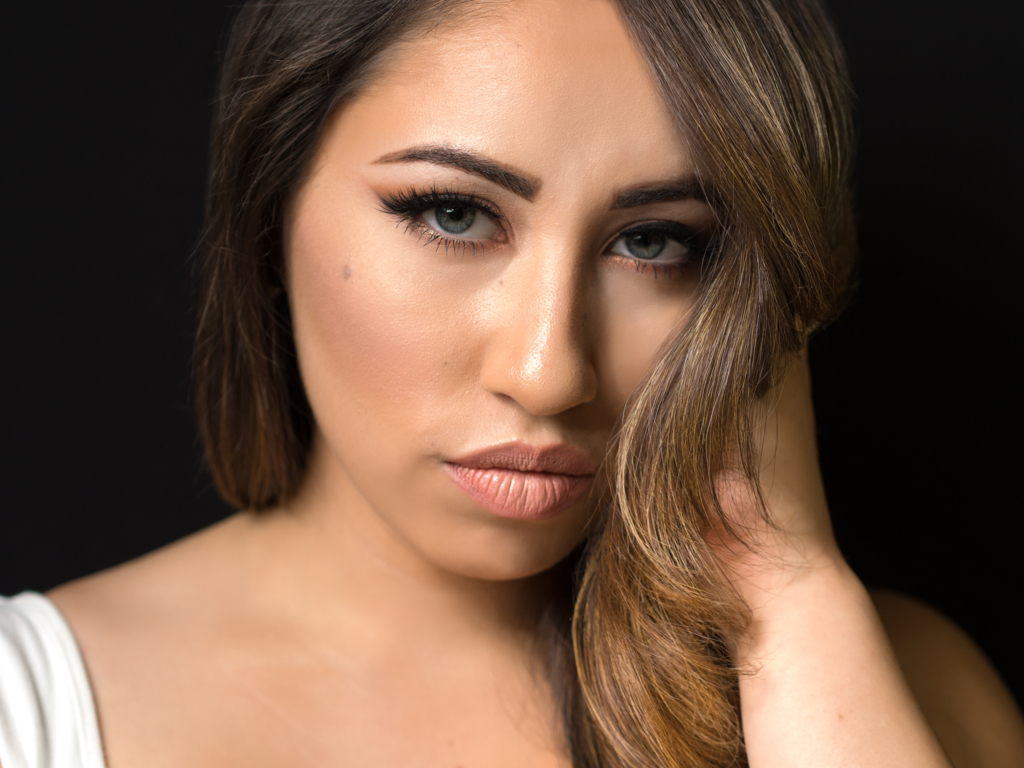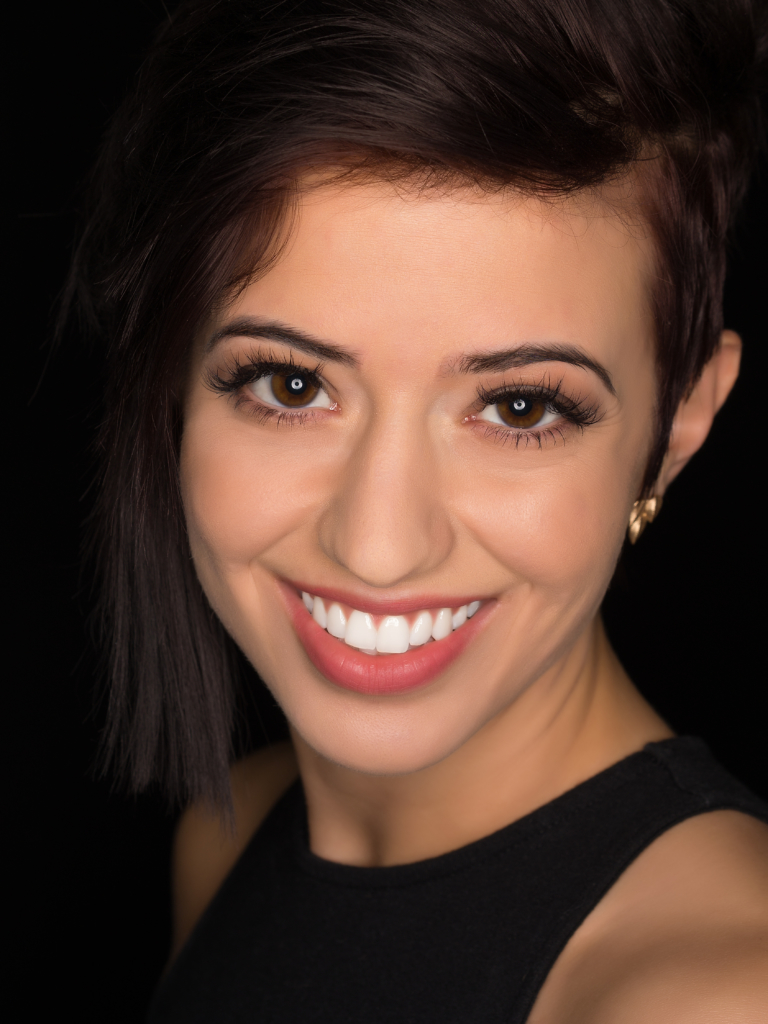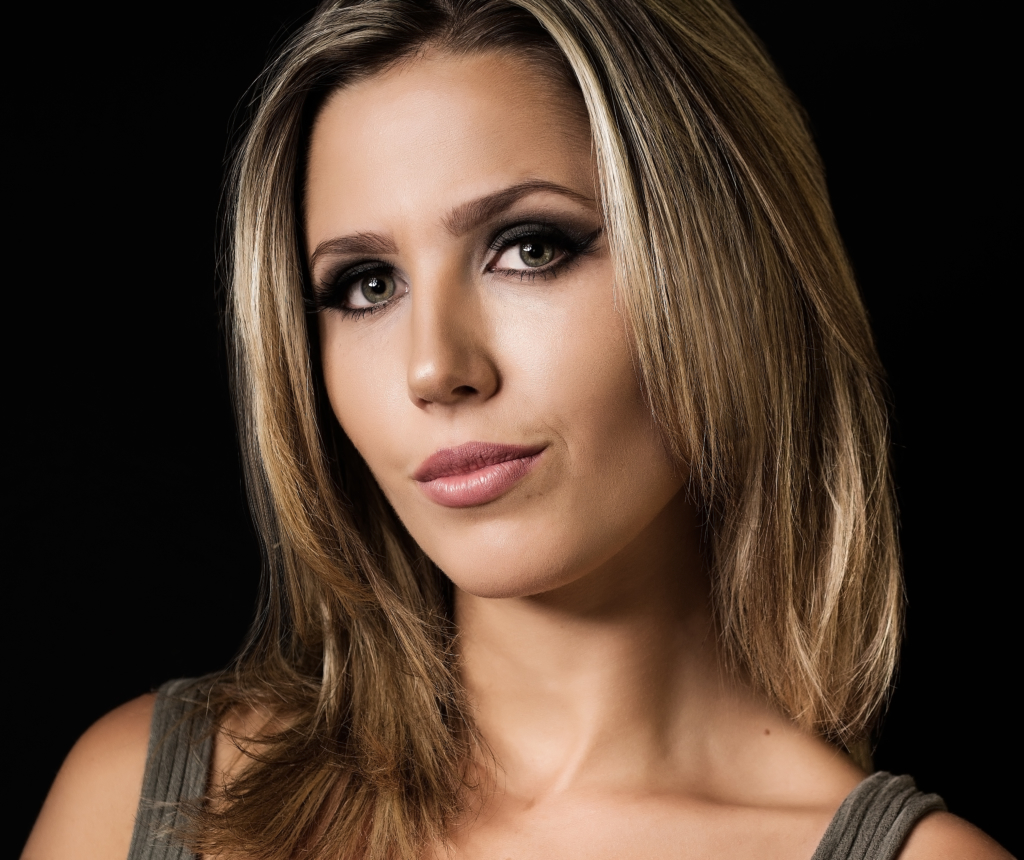 Again, all you need is one light, one camera and one lens. You don't even need to spend more than $350 to get similar results. I still use my Panasonic GX1 here and there, and that body is $100 used now. I still own an old school Vivitar 285HV – you could pick those up for about $30.
And I want to circle back to something I said earlier, "Why do I need auto focus for portraiture when it's best to do it manually to nail focus?" For portraiture, it's best to focus on the eye closest to the camera. And that's what I always did… until I got the EM-5. Auto focus is so good these days that EM5 does that for you, not only with face priority, but eye priority. And if you're shooting studio shots at f8-f11 there's some wiggle room if it's slightly off. If you're shooting at 1.8, then you might want to make sure you nail focus… and with AF+MF assist you can do that a lot easier and faster. With the Canon FD 50mm f1.4, I missed a lot of shots trying to focus.
Other Portrait Lens Options
There's the Panasonic-Leica 42.5mm f1.2, and certainly is one of the, if not the best lens for Micro Four Thirds. It's close to $1500 though. There's also the Olympus 75mm f1.8, Sigma 60mm f2.8. I went a little more in-depth on my post of my favorite mft lenses.
There's also the newly released Panasonic 42.5mm f1.7. Because it has OIS, I would recommend this if you have a Panasonic body, especially if you're shooting video. Olympus bodies will use the much preferred IBIS but that could change with the recent Dual IS like patent.
Since I shoot a lot of headshots, I also own the the Panasonic 35-100mm f2.8. It's also a lot more versatile for other portraiture scenarios. But again, it's also about $1000.
At the end of the day, the Olympus 45mm f1.8 is just as strong as the aforementioned options and a lot better than the Canon FD 50mm f1.4 in every way. According to LensTip, at f2.8 the 45mm f1.8 rings in at about 76 lpmm (a measurement for sharpness). The Olympus 75mm f1.8 rings in at 79 lpmm and Panasonic-Leica 42.5mm f1.2 is a little higher at 82 lpmm. The ladder two are also sharper in the corners, but I think the measurements show that they are pretty darn close.
At $200, what do you have to lose?
(Visited 1,596 times, 1 visits today)