With data provided by CIPA (Camera and Imaging Products Association), Vitaly over at Personal View produced a few graphs that illustrates Mirrorless vs DSLR Sales through June 2014 (see below). Here's a few takeaways from the graphics:
Americans Haven't Embraced Mirrorless Cameras – This has been true since the launch of the Micro Four Thirds system, while sales have steadily increased across Asia, Americans haven't quite latched on to the trend… or it could be a lack of marketing and branding. You can't walk into a Best Buy and purchase a Panasonic m43 camera, and you'd even be lucky to find an Olympus camera. As a matter of fact, if the data could further differentiate m43 vs Sony's APS-C mirrorless system (NEX), m43 would likely be on the tail end of that graph as well. Because the NEX (in Las Vegas at least) tends to occupy the prime end cap space at Best Buy, and even Costco.
Sales vs Cameras Shipped – Note that the graphics illustrate cameras shipped, not sales. In my opinion, this metric is a little more important than sales as it gives us an idea of how many cameras have been purchased versus how much money was spent.
DSLR's Down, Mirrorless Neutral – With the exception of holiday months, mirrorless camera sales have been steady, whereas interest in DSLR's is slipping. What does this mean? Most likely, people are happy with their smartphone cameras, and feel that need for a standalone camera is not necessary.  

Lack of Innovation? – I think most m43 owners could agree that the Panasonic GF1 was a game changer. It was the first real compact alternative to a DSLR and it took the photography world by storm. Since then we could argue that the GX1 was a vast improvement, then the GX7, or the OM-D series… but were they game changers? We could debate about the Sony A7R, but at $2000 that doesn't attract the mass market. The GM1 was amazing in it's own right, but it wasn't a game changer. You still couldn't fit it in your pants pocket (with a lens) like you could a phone.
The Game Changer for Mirrorless Cameras
Let's reword that, "The Game Changer for Mirrorless Cameras for the Mass Market." The GX7, OM-D, the higher end NEX cameras are all fantastic cameras. Don't get me wrong. But it isn't enough to sway the public… at least Americans.
What is? An interchangeable lens smartphone. I know. I'm crazy. A twit. A wishful thinker. Perhaps, but check this out:
The Google Images comparison for the GM1 vs the iPhone. The GM1 just so happens to be smaller in length. It's thin, just not quite thin enough. But we're close. Olympus has a razor thin 15mm f/8.0 Lens Cap LENS. While not as thin, Panasonic has pancake options, including the famed 20mm f/1.7 and 14mm f/2.5.
And let's not forget that we're making a size comparison to the iPhone 5… a small smartphone compared to it's Android competitors.
Nokia's Pureview line is relatively big for a smartphone.
Samsung's Android powered Galaxy Camera 2, although not a smartphone, is likely heading towards that direction.  
Call me crazy. I'm not an engineer at Panasonic or Olympus. But I think we're close. Perhaps that's why Panasonic just revived their Eluga smartphone line? It doesn't have anything a modern smartphone doesn't have, but it could be a test… a sign of things to come.
What do you think?  Let me know in the comments below!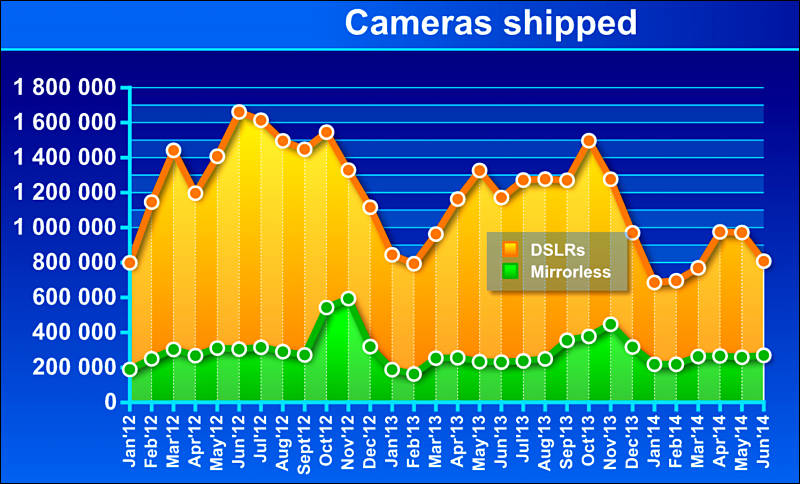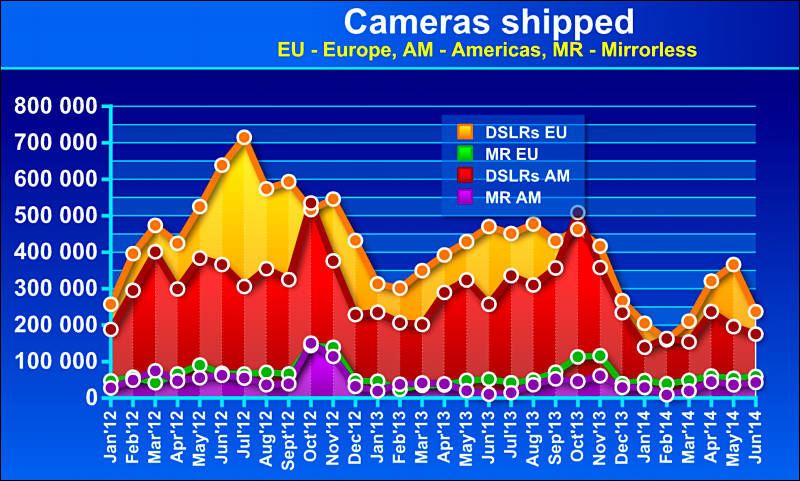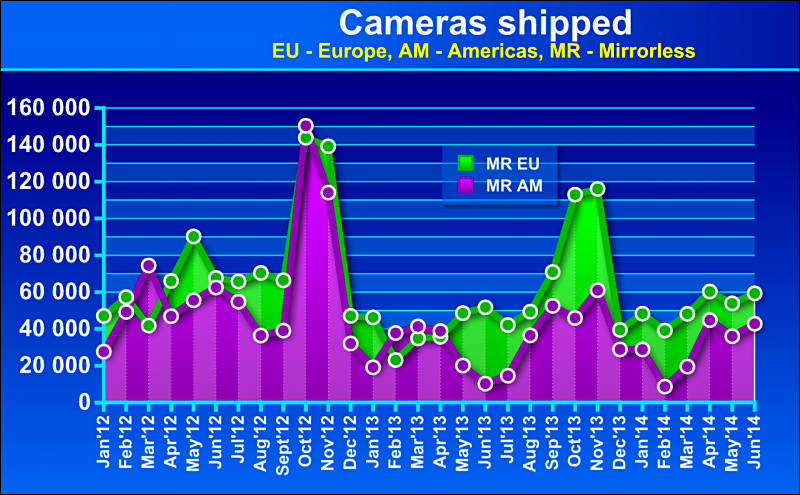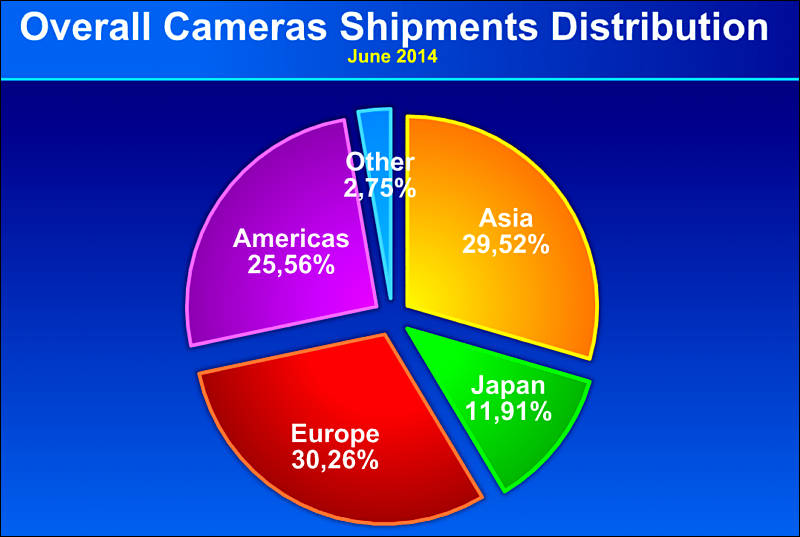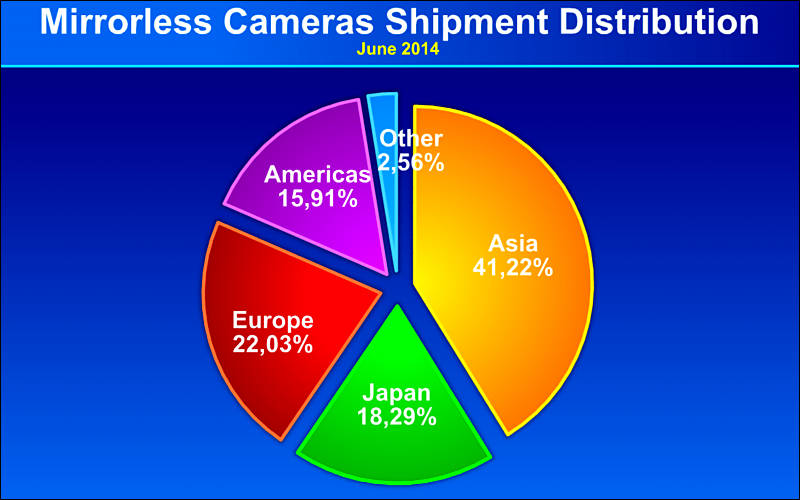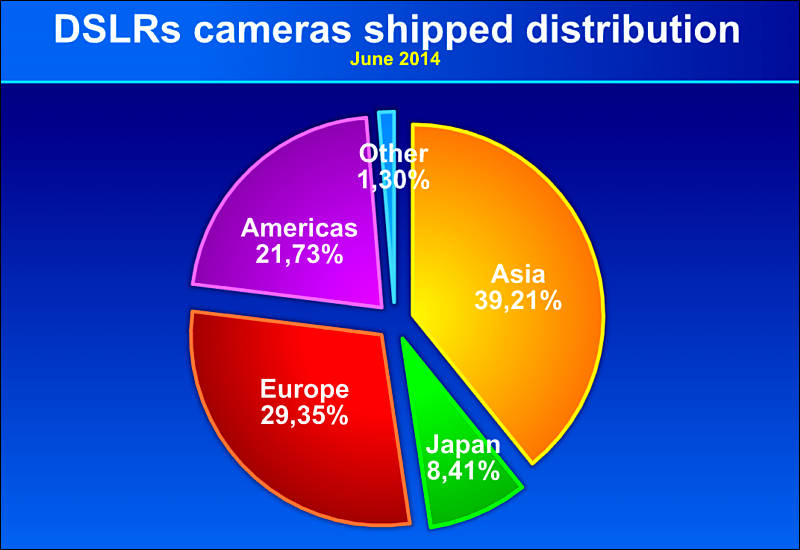 ALSO SEE: With data also provided by CIPA, LensVid produced a graphic that detailed the camera industry from 2009-2013.
(Visited 45 times, 1 visits today)