Some great news for those of you own Canon EF lenses, Kipon has released the world's first Canon EF-MFT electronic autofocus adapter.
The price will be $285 and it will be available early May 2015. The price is somewhat disappointing considering there's an EF to NEX and a7 adapter for under $100 with good reviews. Though one common complaint with existing AF adapters is that they're relatively slow with auto focus. The price could be justified as they do note that it is an "HIGH SPEED Auto Focus Electronic Adapter."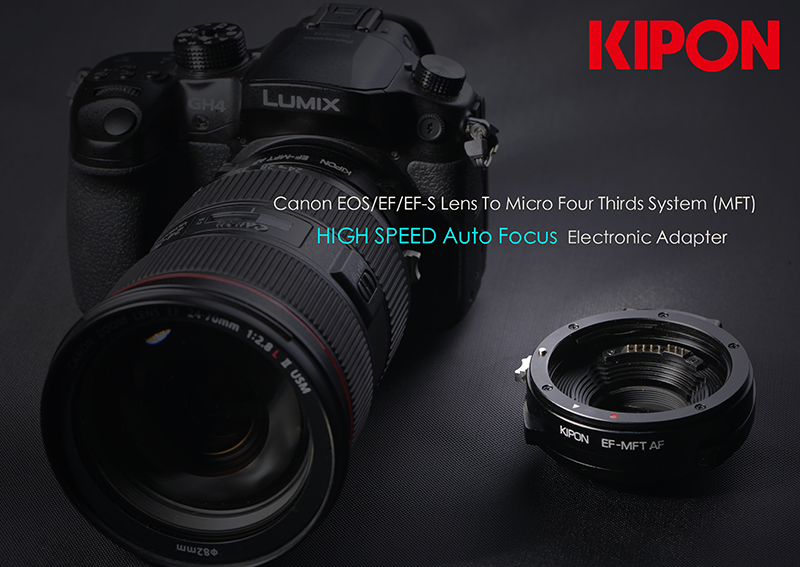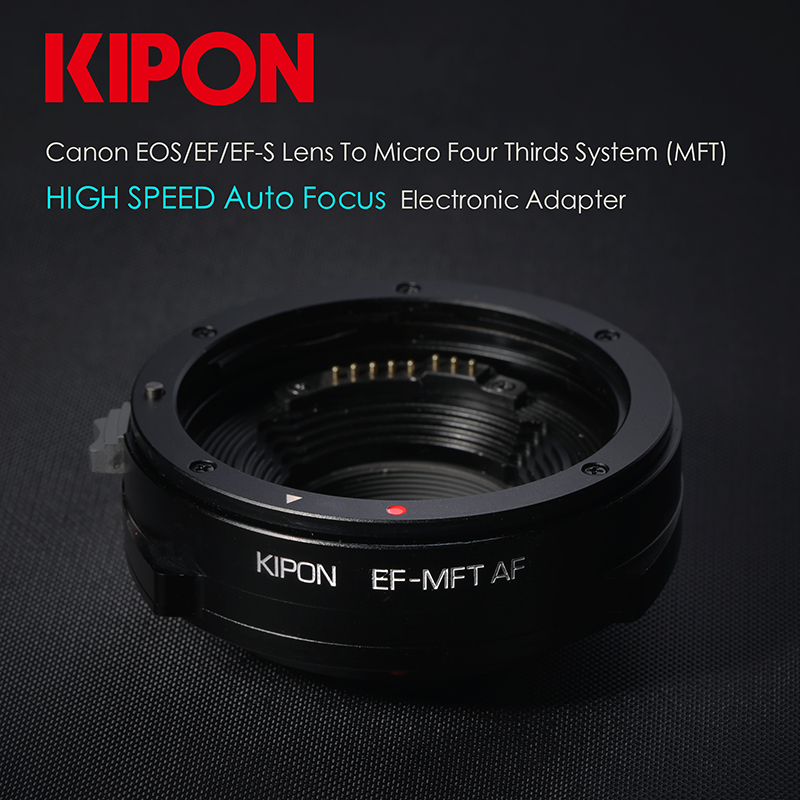 I think this could be an easy buy for anyone who uses Micro Four Thirds as their second body, it allows you to use your collection of EF lenses for $285, if you're spending $1k+ on some of the Canon L lenses, then it could be worth it. The drawback here is obviously size, as comparable lenses for Micro Four Thirds tend to be much smaller.
If you don't need auto focus, I'd highly recommend checking out Canon's FD lenses used back in the film days. Unlike today, the first generation FD lenses featured all metal construction. I've reviewed some of my favorite FD lenses here. And plus, most modern m43 bodies feature focus peaking, which could help with focusing on manual lenses.
What are the best EF lenses to adapt to Micro Four Thirds?
That's a good question, Micro Four Thirds has grown to be such a mature system that we now have little gaps with regards to lens selection. We do lack a lot of super long tele lenses, and Canon has plenty you can choose from. And Canon did cut lens prices for the 2nd time within the last year. Here's a list of the price cuts from last week:
24mm f/1.4L II USM, down $100 to $1,550
EF 24-105mm f/4L IS USM, down $150 to $1,000
EF 28-300mm f/3.5-5.6L IS USM, down $50 to $2,450
EF 70-200mm f/4L IS USM, down $100 to $1,200
EF 70-300mm f/4-5.6L IS USM, down $100 to $1,350
EF 85mm f/1.2L II USM, down $100 to $2,000
EF 100mm f/2.8L Macro IS USM, down $50 to $900
EF 135mm f/2L USM, down $50 to $1,000
EF 200mm f/2.8L II USM, down $30 to $750
EF 200-400mm f/4L IS USM Extender 1.4x, down $800 to $11,000
EF 300mm f/4L IS USM, down $100 to $1,350
EF 400mm f/2.8L IS ll USM, down $500 to $10,000
EF 500mm f/4L IS ll USM, down $500 to $9,000
TS-E 24mm f/3.5L ll, down $100 to $1,900
Not part of the recent price cut, the Canon 50mm f1.2 L could be a pretty sexy portrait lens to pickup, considering I've seen some floating around for as low as $600 on Craigslist. Remember that the focal length will double, and you likely won't retain IS on at least the Olympus bodies where sensor stabilization is favored.
What do you guys think of the Kipon EF to m43 auto focus adapter?
(Visited 1,249 times, 1 visits today)