There's a well known term in photography – GAS. AKA Gear Acquisition Syndrome. It doesn't matter if you just bought a new camera, or you're a seasoned professional. We all seek new tools to better our photography.
After buying a new camera, a lot of people ask me, "What else should I buy?"
If you're a long time follower you know I've always said invest in lenses, so I'd point you in that direction first (Here's my guide on the best m43 lenses).
But this guide is about accessories, so let's start with what I think is the most important:
The Required – Must Haves for Every Photographer
Memory Card – An obvious must as cameras don't typically include memory cards. All Micro Four Thirds cameras require an SD card and I'd recommend one rated with a high class rating (eg. Class 10). Since memory cards are fairly cheap, you won't want to skimp here. I bought a no-name MicroSD 64gb on eBay (for my tablet) that lasted a good week or two. For my cameras, I personally use SanDisk's Extreme Series. I also use an EyeFi SD Card, which has built-in wifi that allows you to wirelessly transfer to your phone or computer. I use that one in my older Panasonic GX1, most of the cameras from the latest generation have built-in WiFi.
Software – I use Adobe Lightroom + Photoshop, which can be bought standalone or with their new subscription plan. There's plenty of free options out there as well, not very familiar with desktop alternatives but I do like Google's Snapseed for mobile.
Tripod – Everyone will need one at some point, I reviewed a bunch of lightweight tripods before and own a bunch myself. If I could own only two, I'd choose the Gorillapod Zoom and this Dolica Ultra Compact Tripod. Both are versatile in their own ways. I really love the Dolica's ability to fold down to about a foot… nothing compares to it at that price point. And the all around versatility and portability of the Gorillapod is simply amazing.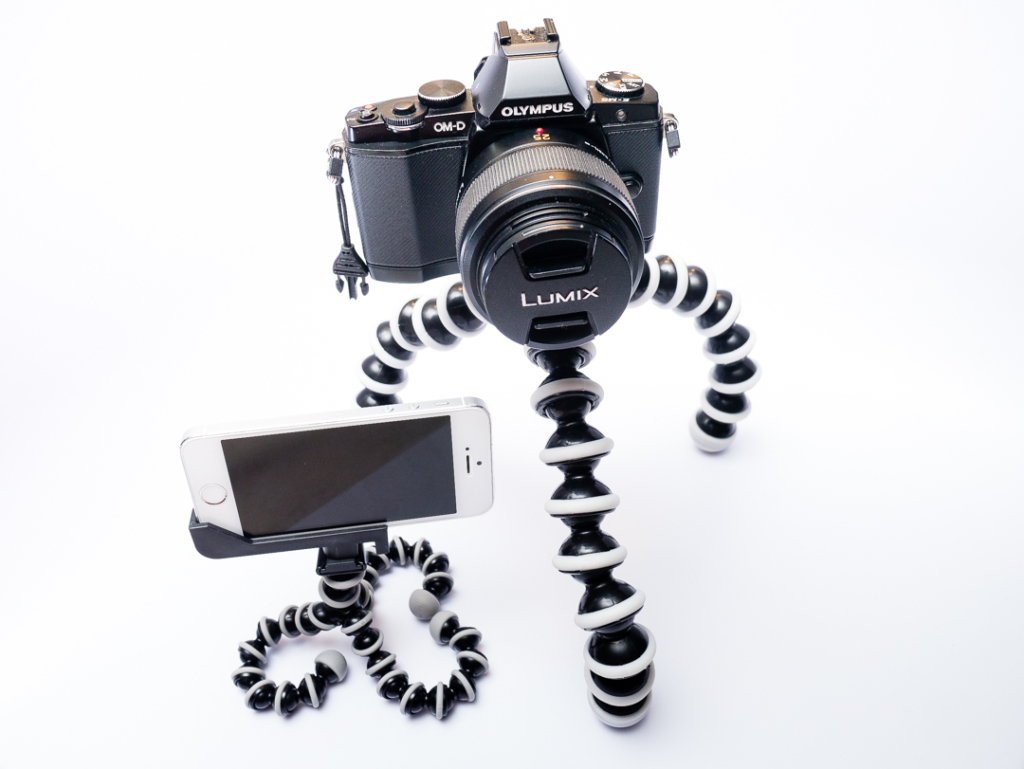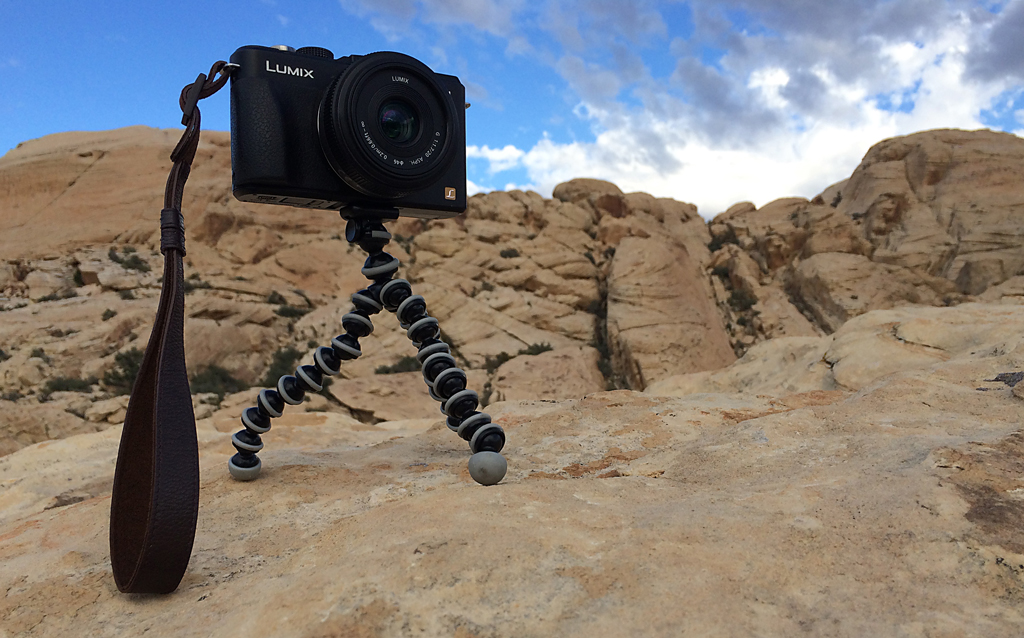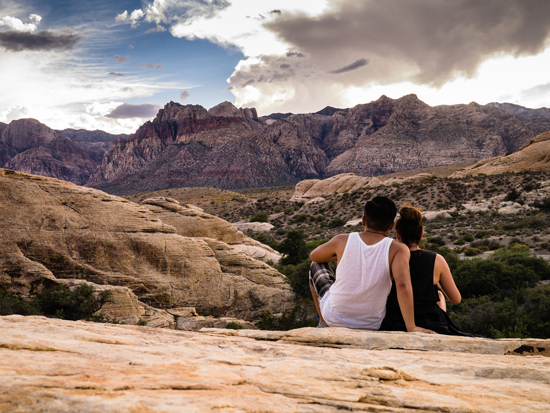 Travel Bag or Backpack – If you're going to bring your gear, you gotta do it in style. This review covered my favorite backpack and is my most affordable recommendation. But I did spring a bit for my messenger bag, from the Tenba DNA Series: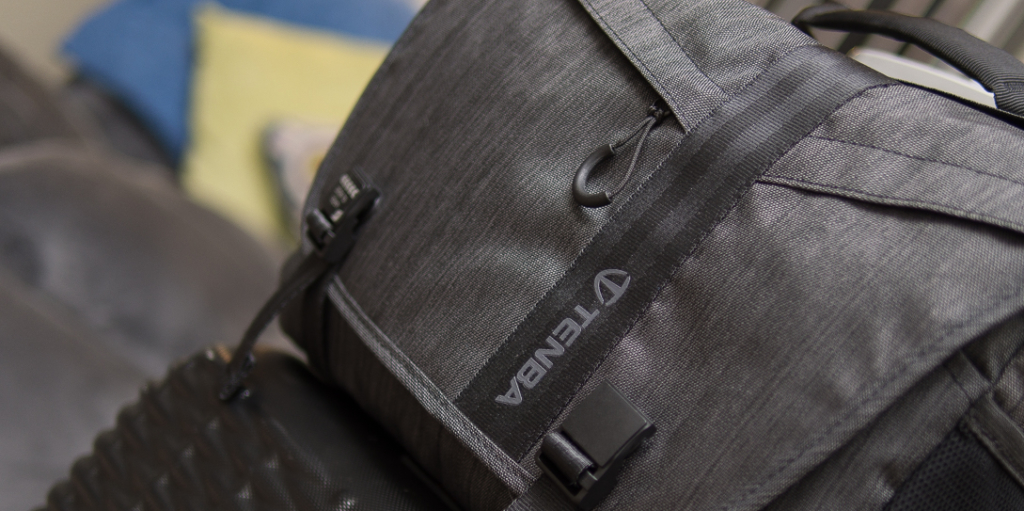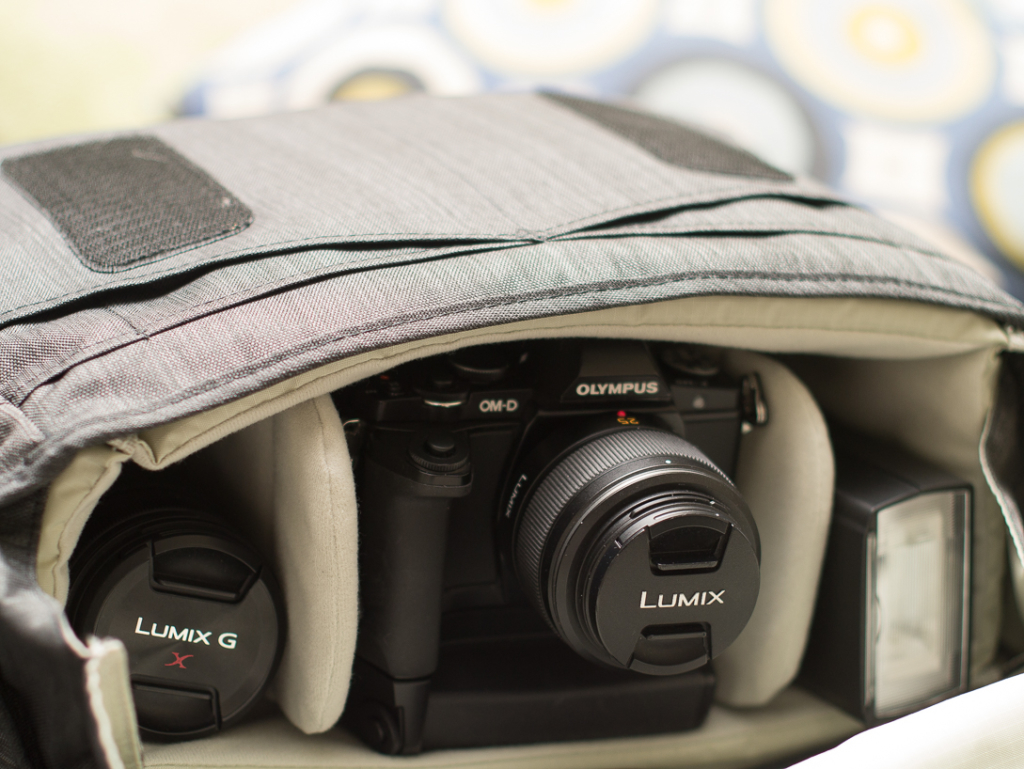 For maximum protection there's the aluminum cases with foam inserts, and while it is nice I ended up ditching it because I personally find it easier to carry a backpack or messenger bag.
The Essentials – Things you should have, but could live without
Battery Grip or Extra Batteries –   Smaller cameras have smaller batteries, and thus most Micro Four Thirds batteries are rated for around 300 shots. Early on, I've run out of batteries enough times to know that I don't want that problem again. 3rd party batteries are fairly cheap and I haven't had a problem with them. I also rock the HLD6 Battery Grip on my EM-5, great for ergonomics, battery life, and we can argue that it looks "more professional."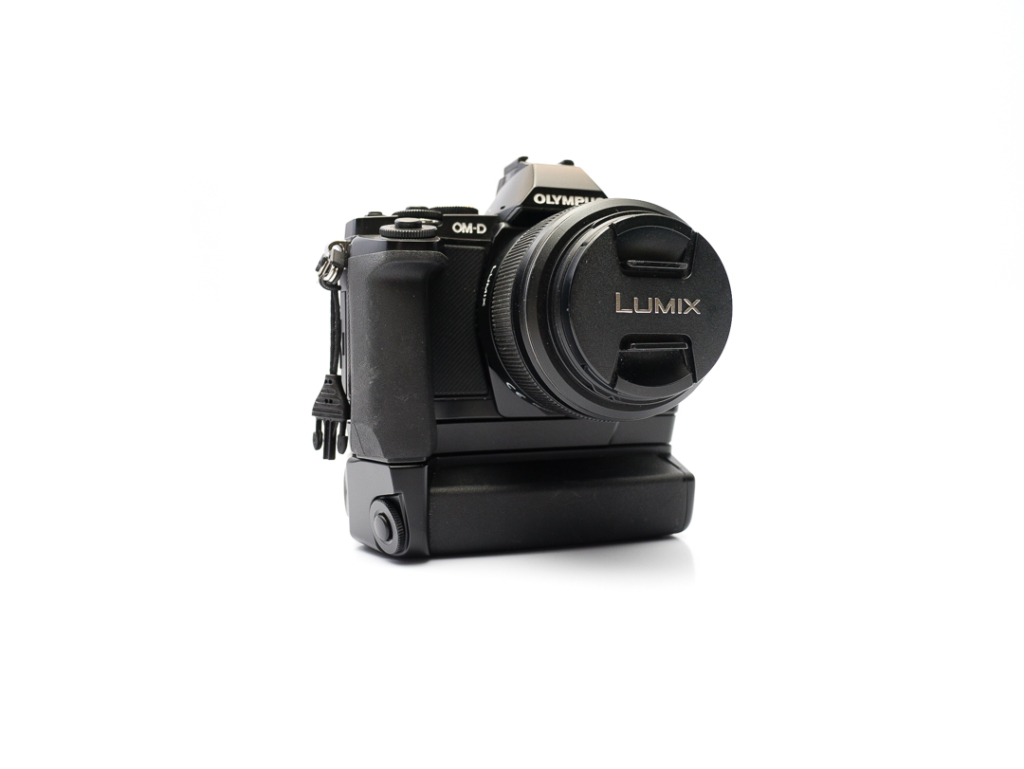 Note: Only the Olympus OM-D and Panasonic GH line have compatible battery grips.
Lens Hoods – Most lenses don't come with lens hoods, something I'd highly recommend for outdoor shooting for reducing flare, CA and increasing contrast.
Lens Filters – There's many different filters out there: polarizers, UV, ND, etc. This guide thoroughly explains the different types of lens filters and what they do. Personally I stick with the Neutral Density filters. I use this 58mm ND filter kit for my Panasonic 35-100mm f2.8. And I also have a 46mm to 58mm step up ring that allows me to use the ND filters on my Panasonic 14mm 2.5 and 25mm f1.4 which both have a 46mm filter thread.
Wrist Straps – I hate neck straps. They're so touristy. They get in the way. They're kinda hideous. You're not hauling a DSLR. The benefit of mirrorless cameras is that they're much lighter, that's why I prefer to rock a wrist strap. In the shot above of my EM5 with battery grip, I use this detachable wrist strap which I find handy. But with it attached with such a thin cord, I wouldn't bank on it. I also love the look of this rope wrist strap on my GX1, which is a little more durable featuring the classic keyring: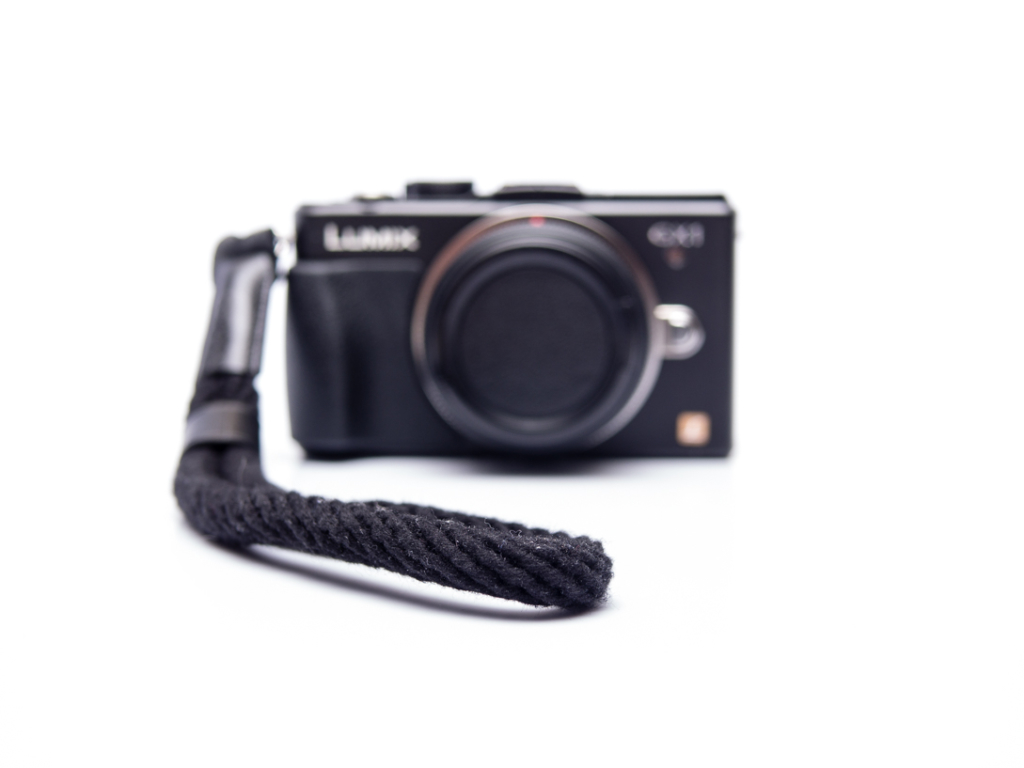 The Recommended – For photographers going beyond the basics
Flash – Here is my guide to TTL flashes for Micro 4/3, another option are manual flashes for the more advanced photographer. One of my favorite manual flashes is the Neewer TT560, ringing in at around $30.
Flash Diffuser – There are dozens of different types of flash diffusers, including the RoundFlash which I wrote about a while back. But that's a little specialized. I'd say the best all around flash diffuser is the Rouge Flashbender, I personally have the Large Soft Box Kit. The Flashbender allows a ton of flexibility for controlling light and the additional soft box cover is the perfect add-on. They come in different shapes and sizes and with more optional accessories. The large is the most versatile, and will cast the softest light… but it is pretty big. Just keep that in mind. For someone who wants to keep a lower profile the small size might be a little better.
Flash Triggers – Even with a diffuser, on-camera flash is not the most desirable look. If you want to get into off-camera flash, you'll need a few flash triggers and receivers. I use a pair of Cactus V2s, which have long been succeeded. There's a host of other inexpensive flash triggers  though.
External Microphone – Really a must have for videographers, as the cameras internal microphones are generally pretty lousy. The Rode GO Mic is the perfect compact option for µ43.
Wireless Remote – Perfect for HDR shots, timelapse videos, or just a way to get yourself in the picture. A wireless remote can offer all that and more. A wired remote is another option that can save you a little money.
Lens Adapters to Other Camera Mounts – Micro Four Thirds can adapt near any lens on the market with an appropriate adapter, I have an extensive guide on Canon FD lenses which is really just the tip of the iceberg when it comes to legacy lenses.
What are your favorite accessories for your camera? Let me know in the comments below!
(Visited 1,571 times, 1 visits today)